Dallas apartment complex ordered to make fixes months after damaging fire
DALLAS - A kitchen fire nearly months ago created a safety hazard that a Dallas family is still dealing with to this day.
The city is now taking action after FOX 4 news got involved.
A 60-year old woman's apartment kitchen caught fire while she was sleeping on Aug. 3. Nearly three months later, next to nothing has been fixed by the complex.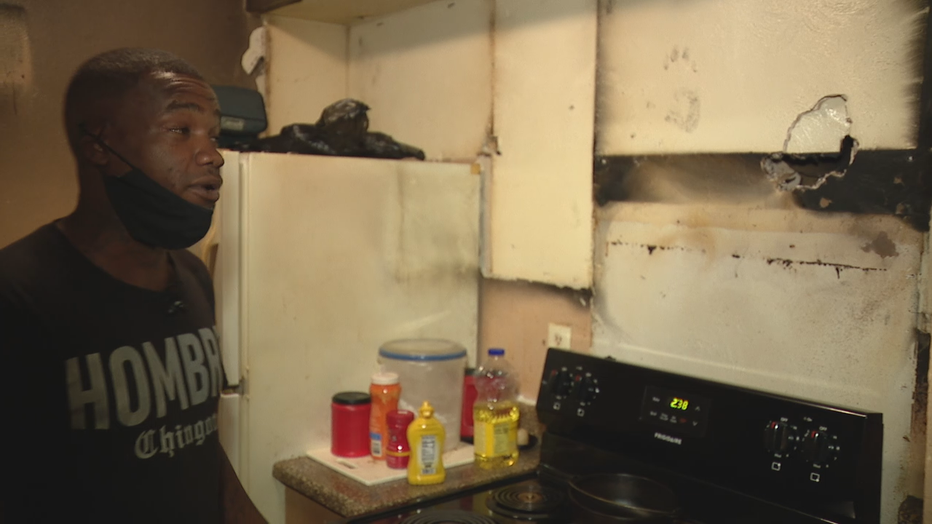 Jimmie Hiners says something told him to stay at his mother's Mountain Creek apartment unit that night. He woke up to a smoked-out apartment.
"So I get up like, 'Mama! Get out of the apartment! The apartment on fire!'" he recalled.
Dallas Fire-Rescue responded, but Hiners says adrenaline had taken over and he already put it out himself. He believes it was an electrical fire that started at their stove. But while he says maintenance brought a new stove and fixed electrical issues, that's about it. 
"This socket right here, this socket is already melted. But this is a live socket," he said.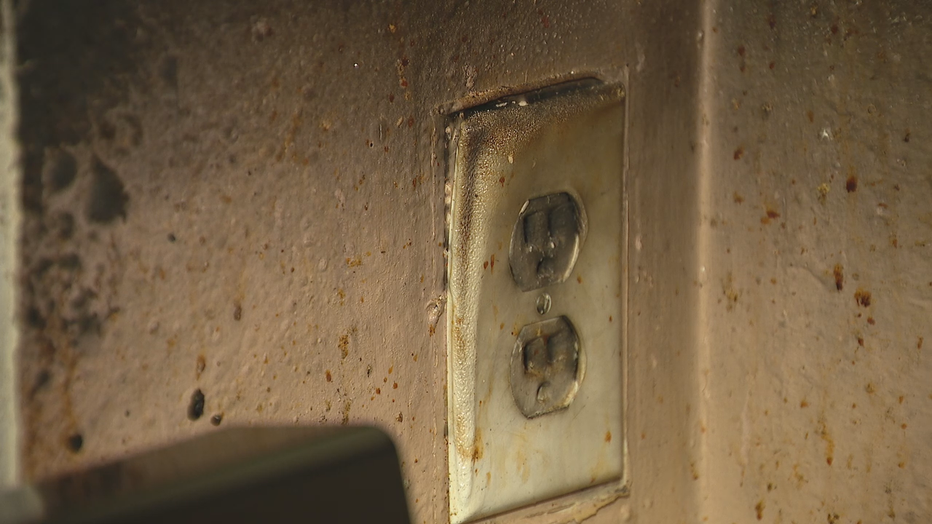 The walls are charred. There's a hole behind the stove which exposes wiring. You can see where a smoke alarm used to be.
"I'm worried about her. Her condition," Hiners said.
Maintenance removed some of the damaged cabinets. But nearly three months later, they haven't been replaced.
"You got to be more considerate about your residents," Hiners said.
Mountain Creek is owned by Odin Properties. It's the same group that owns Highland Hills Apartments across the street, where an apartment building exploded last month following a shooting that police say caused a gas leak. Investigators say that wasn't the fault of the complex. 
Dallas apartment explosion: Man accused of shooting, damaging gas line
However, tenants have been reaching out to FOX 4, reporting unlivable living conditions at the complex. We've been calling and emailing Odin Properties for several weeks.
Management at the leasing office wouldn't comment in person on Monday. When we came back Tuesday to inquire about Hiners' situation, the gate to the leasing office was locked even though there were people inside.
Hiners' mother is wondering where to go from here. 
The Dallas Fire Department said they were very caught off guard at what they saw. After FOX 4 reached out to them, they officially put the complex on notice to immediately make repairs.
Hiners wonders what would've happened to his parents the night of the fire if he had not been there.
"But I say God works in mysterious ways because I was actually there in the living room," he said.