Former councilman for Keller among 6 killed in air show crash at Dallas Executive Airport
DALLAS - Hundreds of American flags now fill the field outside Keller Town Hall.
The display was set to be taken down Sunday following Veterans Day, but now it will stay up to honor a man who served the city he lived in and the country he loved.
Captain Terry Barker was one of six people who died in Saturday's air show collision at Dallas Executive Airport. 
Barker was an Army veteran, an American Airlines pilot for 36 years, and a former Keller City Council member. He was also a husband, a father, and most recently added the new title of grandfather.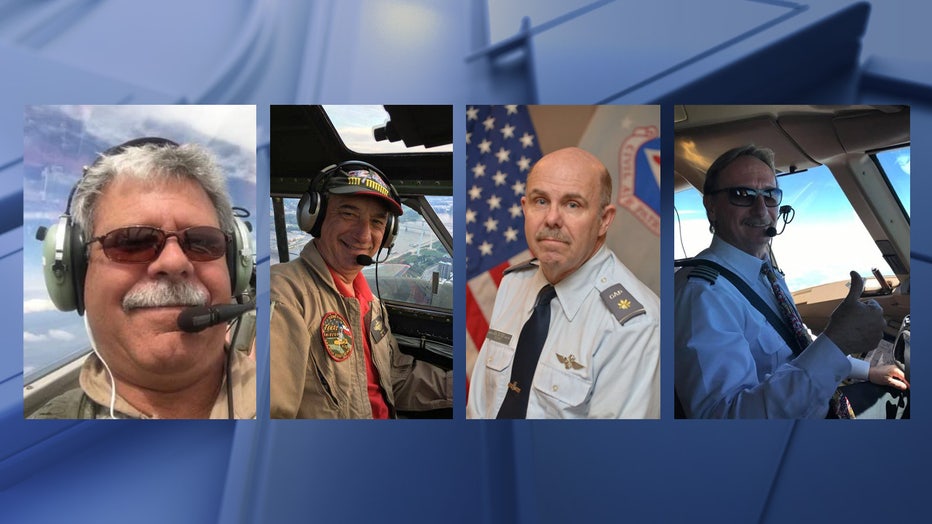 Keller Mayor Armin Mizani knew Barker for years, and looked up to him as a mentor. 
"Everybody knows everyone [in Keller]. Obviously, we are grieving," Mizani said.
Sunday, Roberto Marquez said he felt compelled to drop off six crosses that he crafted at the crash site, one for each victim. 
"I was just hoping nobody would die," Marquez said. "Support them in any way we can."
Barker was on board one of two World War II-era aircrafts that collided at the annual Wings Over Dallas Air Show put on by the Commemorative Air Force. 
RELATED: Six killed in air show crash at Dallas Executive Airport
Cell phone video shows a Bell P-63 Kingcobra crash into a B-17 Flying Fortress midair, before bursting into flames. 
The Allied Pilots Association confirmed its former members, Barker and retired American Airlines pilot Len Root, were on the B-17.
Sunday, the Ohio Wing Civil Air Patrol revealed Major Curtis J. Rowe was also among those killed. 
Rowe volunteered to be a crew member on the B-17 Flying Fortress in addition to his 30-plus years of continued service for the Civil Air Patrol.
Family members confirmed to FOX 4 that Houston-based pilot Craig Hutain was flying the single pilot P-63 Kingcobra Saturday. 
Hutain flew for United Airlines and was planning on retiring in a few years. 
In a previous interview in front of his warbird, he said his love for aviation came from his father. 
"From my behalf, it's an honor and a privilege to fly this airplane," Hutain said in the interview. "I've always been a pilot. I've been able to fly a J-3 with a pillow under my rear end and behind my back. It's a life-long obsession for me."