Dallas 7-Eleven clerk and suspect both killed robbery attempt
DALLAS - Police are still trying to determine what happened during a deadly attempted robbery at a 7-Eleven in Northwest Dallas.
Two people were killed, including an employee of the 7-Eleven at Forest and Marsh lanes. Police have said very little about what was behind the violence.
Police responded to the store Monday night shortly after midnight. Homicide detectives huddled at the store's front doors but have said nothing publicly.
Police say three men and two women went to the store. The men went inside to rob. The clerk struggled with them.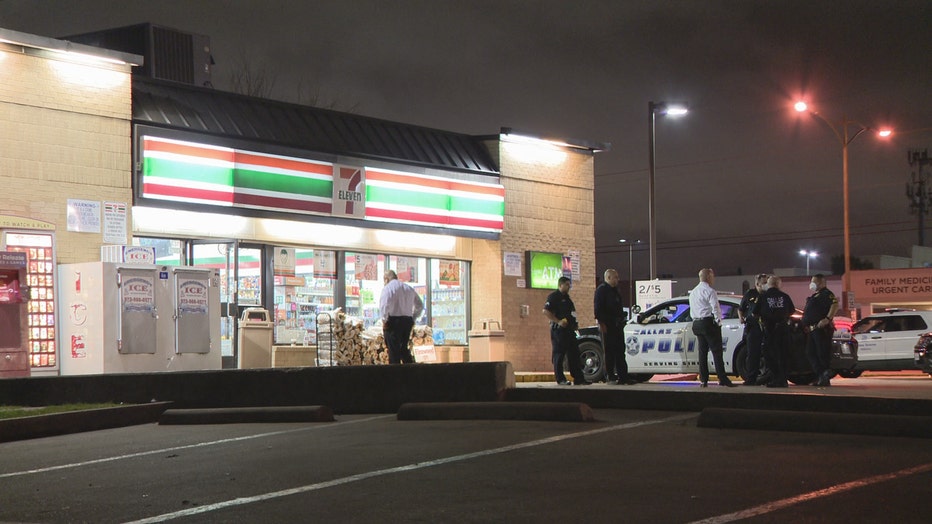 The store clerk, identified as 48-year-old Samuel Choyena, was shot multiple times and killed. Police say one of the suspects, 22-year-old Cesar Albert Molina, was critically injured at the scene. He was taken to the hospital and later died. Sources say he was stabbed multiple times in the face by the employee defending himself. 
After the shooting, the men left and left the women outside the store. The women, we are told, were questioned by police.
Again, police have not shared any information.
Not long after, police say an injured 17-year-old suspect showed to a hospital and was treated. Once released, police say he'll be booked into jail for murder.