Dak Prescott partners with Walk-On's Bistreaux to give out 1,000 meals to homeless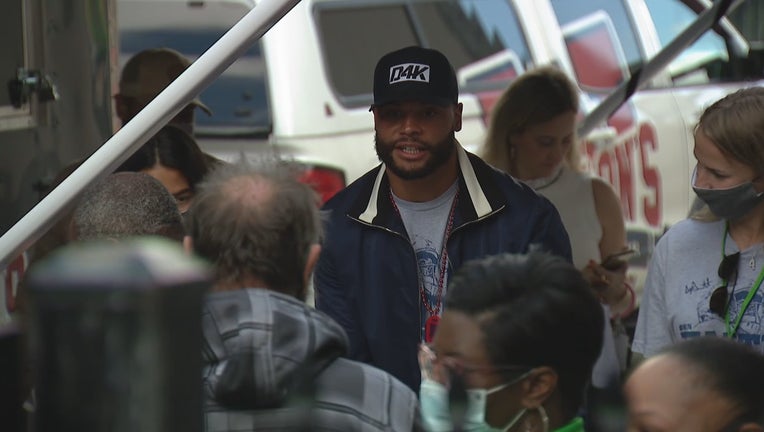 DALLAS - Using his new ties as part-owner of the DFW area Walk-On's Sports Bistreaux, Dallas Cowboys quarterback Dak Prescott helped pass out 1,000 meals with the Our Calling group.
The Cowboys have previously worked with Walk-On's to deliver meals to those in need.
Prescott spoke about why he was inspired to join this partnership.
"You fall in love with the food. You fall in love with the environment and the atmosphere and the great service," he said. "Moving forwards, being able to partner up with them and be a part of the team and being part of the brand, I'm just so thankful that our values align and everything is so genuine."
As a co-owner, Prescott now has a 20% stake in Walk-On's restaurants in Arlington, Las Colinas, The Colony and Waco.