Dad sentenced to life for strangling 2 young sons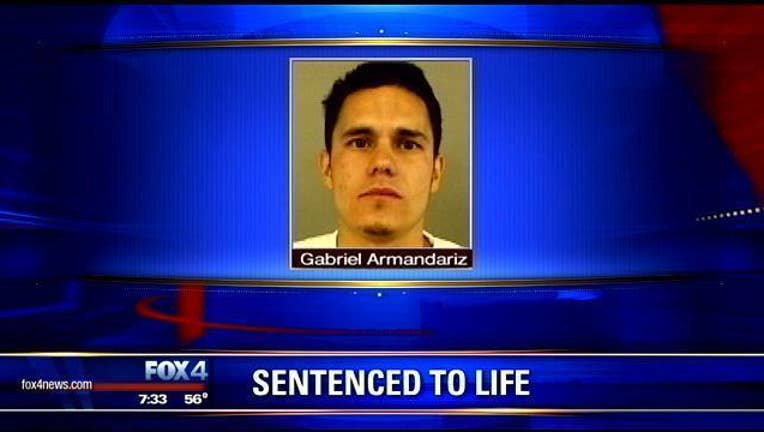 article
FORT WORTH, Texas (AP) -- A North Texas man convicted in the strangling deaths of his two young sons has been sentenced to life without the possibility of parole.
The Fort Worth Star-Telegram reports a Tarrant County jury on Thursday chose not to give Gabriel Armandariz the death penalty.
Armandariz was convicted last month of capital murder in the 2011 deaths of his sons, 8-month-old Luke and 2-year-old Gatlin.
Investigators say Armandariz had a dispute with the children's mother and sent her a photo of the baby hanging by the neck.
The newspaper says the bodies were found in a crawl space under a home Armandariz shared with his relatives in Graham.
------
Information from: Fort Worth Star-Telegram, http://www.star-telegram.com