Create Your Own Lobster Bake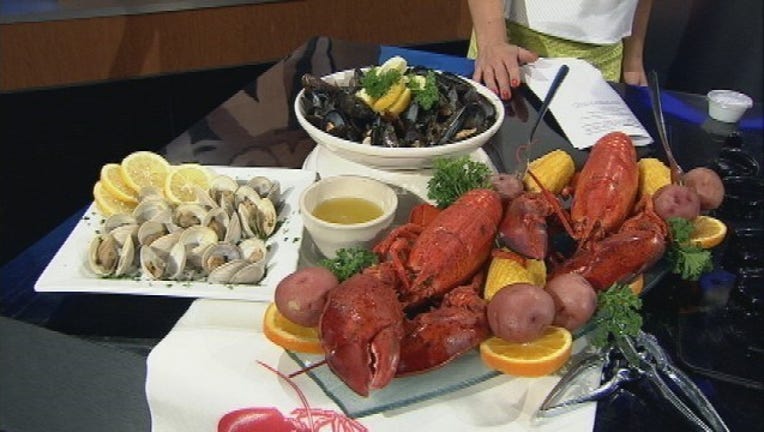 article
Ingredients
2 1 ½ lb. lobsters
1 pound fresh mussels
1 dozen little neck clams
2 ears of corn
1 dozen small red new potatoes (B-size)
1 c. white wine
2 Tbsp butter
Pickling spice
Lemons and limes - sliced

Directions

In a large (20 quart) stockpot, melt the butter. Add wine and fill ½ with water. Add pickling spice, citrus and potatoes. Bring to a boil. After 8 minutes, add the lobsters (head down) and the corn. Cover and continue to boil. After 5 minutes, add mussels and clams. After approximately 20 minutes total, remove from heat and serve. To confirm that it's done, lobsters should be bright red and the tail should curl up. The 'antenna' should easily pull out with little pressure.
NOTE:
Both your lobsters and mollusks should be ALIVE. For mollusks, that means they should all be CLOSED when you buy them and have OPENED when you eat them.
You can do this indoors on a stove or outdoors on a propane turkey fryer or side burner for a grill.