CPAC 2022: Straw poll shows Donald Trump as top pick for presidential nomination
DALLAS - Former President Donald Trump is the overwhelming choice to be the next presidential nominees of Republicans attending the Conservative Political Action Conference in Downtown Dallas.
In a straw poll, 69% of those attending want him to be the party's presidential nominee in 2024.
Florida Governor Ron Desantis was a distant second at 24%.
RELATED: CPAC 2022: Donald Trump to headline conservative gathering in Dallas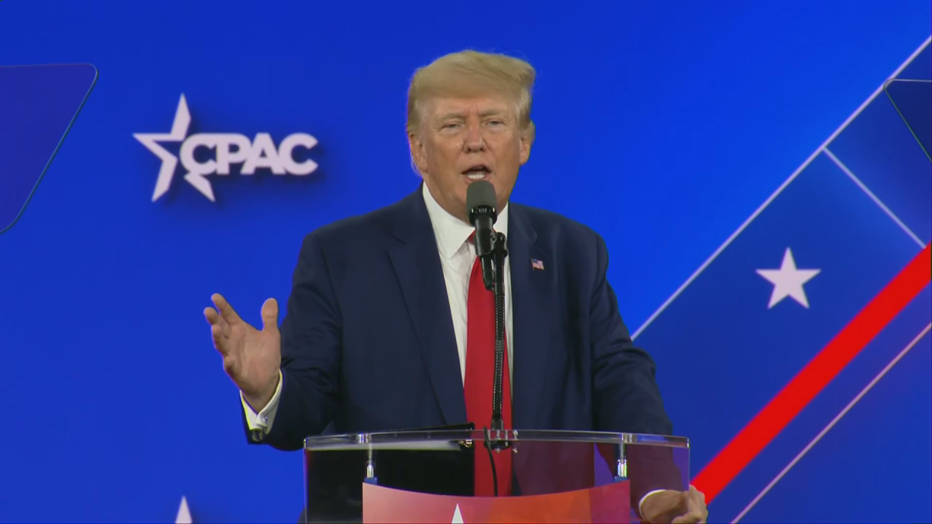 In a speech to the gathering Saturday night, the former president didn't make any firm statements about running again.
He did use his address to remind the conference that "winning in November" is the only way to stop the work of "liberal Democrats."
"As we take power out of Washington, we also need to take power back from the left wing lunatics who are indoctrinating our youth. We have to finally and completely smash the radical left's corrupt education establishment current system," Trump said. "It's sick, it's sick."
The CPAC conference at the Hilton Anatole hotel downtown ends Sunday.
RELATED: CPAC 2022: Texas governor brags about busing migrants to Washington D.C.