Couple leaving State Fair of Texas hit by car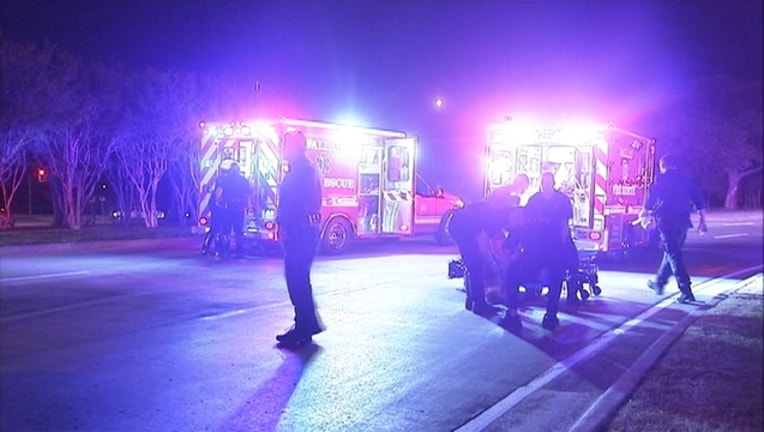 DALLAS - Two people were hit by a car as they were leaving the State Fair of Texas late Tuesday night.
It happened after 11 p.m. when a lot of people were leaving Fair Park. The driver of the SUV told police he did not see a man and a woman as they crossed 2nd Avenue at Perry Street.
The driver did stop to help and police said it does not appear it was his fault because the two pedestrians were trying to cross in an area without a crosswalk.
The woman was briefly knocked unconscious. She was taken to the hospital with possible neck and back injuries. The man she was with was also taken to the hospital with a hip injury.
Their names were not released, but police said they appeared to be in their 20s or 30s.