Colleyville Heritage principal James Whitfield, GCISD to go separate ways
COLLEYVILLE, Texas - A North Texas high school principal will resign following months of controversy that generated national attention about alleged racism in the district and the role of critical race theory in schools.
The Grapevine-Colleyville ISD board agreed Monday to keep former principal James Whitfield on paid leave until August 2023, when his contract ends. He and his supporters say he was wrongly accused of promoting and teaching CRT.
The announcement of his resignation and the payment agreement was announced at a special meeting Monday. Whitfield was principal at Colleyville Heritage High School. 
The district put him on leave months ago, citing insubordination, commutation problems with colleagues and other factors. Whitfield alleged it was backlash from some parents and community members over accusations he was promoting CRT. Trustees said that was not the case. 
At Monday night's meeting, most - but not all - the speakers defended Whitfield. One parent accused the board of bowing to the wrong kind of pressure.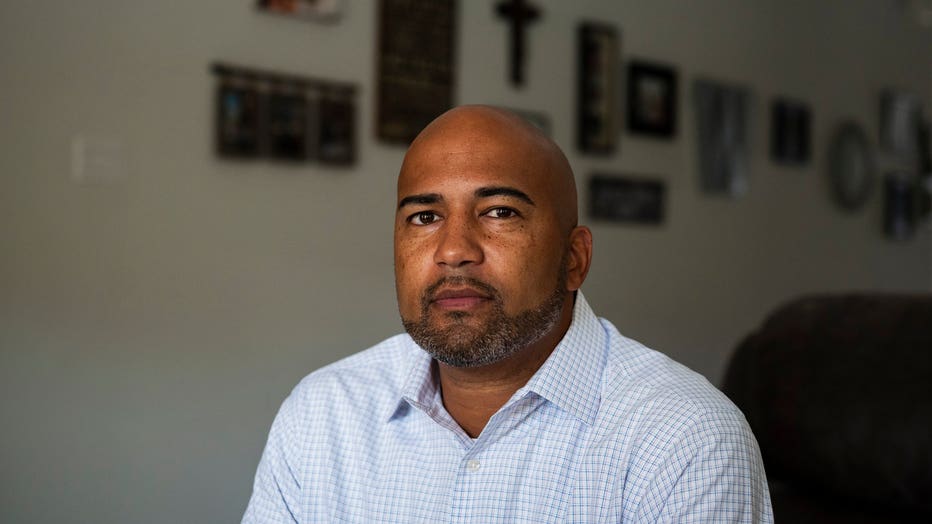 James Whitfield, 43, principal at Colleyville Heritage High School, has been placed on leave by the Grapevine-Colleyville ISD after being accused of teaching critical race theory at his high school. (Ben Torres for The Texas Tribune)
"This district is under attack by special interests who don't give a rat's patootie for any of the things that make GCISD a destination district," said Anne Lapkin.
"You have now set a precedent that anyone can attend one of these school board meetings, call for the firing of any employee based on false accusations, and have their wish granted," said Stacey Silverman.
The final speaker last night was former school board candidate, Stetson Clark. 
"The question should be asked, how did we get here? Critical race theory... equity..." he said to a unfavorable reaction from most in the audience.
It was Clark who first called for Whitfield's firing last summer, citing a letter that Whitfield had written to parents about racial issues in the wake of George Floyd's murder. 
A large number of Colleyville Heritage High School students staged walkouts earlier this year in support of Whitfield. 
District officials said the agreement to part ways with Whitfield was intended, in part, to avoid a prolonged disruption to students. It likely also prevents a drawn out legal battle.
Whitfield did not attend Monday night's meeting.   
RELATED:
GCISD moves closer to firing Colleyville Heritage HS's first Black principal
How Colleyville Heritage's Black principal was swept into a "critical race theory" maelstrom