College Football Playoff committee to keep weekly rankings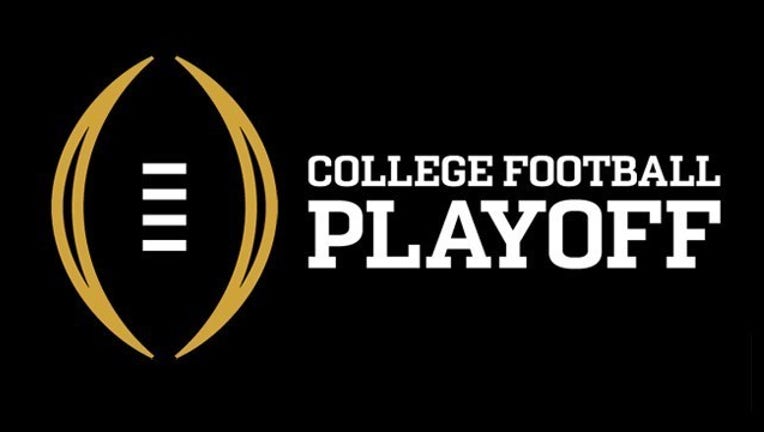 The College Football Playoff selection committee liked the way the first season went so much, it will recommend the status quo for year two.
The committee plans to release its first weekly rankings of the 2015 season on Nov. 3.
Committee chairman Jeff Long said Thursday the panel will recommend to the conference commissioners that there should be no changes to the rankings routine. Following the ninth week of the regular season, the 13-member panel will meet in person in the Dallas area and the rankings will come out each Tuesday.
"Generally, we think last year went very well, and we were very pleased with the reaction from fans across the country. Our goal, really, is to build upon that success," said Long, who is the athletic director at Arkansas.
The college football season starts a week later this season so there will be six weeks of rankings instead of seven. The final rankings used to determine the four teams participating in the College Football Playoff will be released Dec. 6.
"The important thing is that we're staying consistent and ranking teams after nine weeks of the season," Long said.
The conference commissioners are expected to approve the recommendations later this month.
The some of the commissioners spoke publicly about the possibility of paring back the number of rankings or possibly taking a different approach to how the teams were ranked. Big Ten Commissioner Jim Delany suggested possibly grouping similar teams into tiers, instead of giving each team a specific ranking.
Long said there was some discussion about tweaking the way teams were ranked, but ultimately they are sticking with what they felt worked well last season.
There was also some talk about cutting back on the once-a-week travel for committee members.
"There were discussions about it, but I think we came out feeling strongly that face-to-face meetings are very important," Long said. "We think that's a true strength of our rankings system, being in the room all together as committee members to discuss it."
The committee picked Alabama, Florida State, Oregon and Ohio State to play in the first College Football Playoff last season. The fourth-seeded Buckeyes beat Oregon in the national championship game in Arlington, Texas.
This season's championship game will be played Jan. 11 in Glendale, Arizona.
The committee met Thursday for the first time with its newest members. Texas Tech athletic director Kirby Hocutt is replacing Oliver Luck, who left West Virginia to take a job at the NCAA, and former Vanderbilt coach Bobby Johnson is replacing Archie Manning, who stepped down earlier this month.
Southern California athletic director Pat Haden skipped the meeting because of Indiana's new religious objections law that some critics believe could lead to discrimination against gays and lesbians. Haden has a gay son.