Child dies of flu complications in Dallas County
DALLAS - Dallas County is reporting its first pediatric death from the flu since 2019.
With cases on the rise, pediatricians say now is the time to prioritize getting a flu shot. 
The health department said the child died over the final weekend of November. 
That child's name and age were not released.
Dr. Charles Dunlap, a pediatrician at Pediatric Associates of Dallas in Plano, says his office has a rapid swab that tests for flu A, flu B and COVID. 
"The flu has definitely surpassed COVID in sheer number of incidents," he said.
Dallas County Health Director Dr. Philip Huang says the baby who died of flu last week did have underlying conditions.
"Another reminder that it is important to do all we can to prevent flu," he said. "Get vaccinations, flu, COVID boosters, wash your hands, don't touch your eyes, nose or mouth. Stay home if you are sick and wear a mask if in a crowd or around other vulnerable people."
Dr. Dunlap says most of the time children will recover from the flu on their own. 
"The flu is almost always a minor illness. It's a great inconvenience," he said. "Kids will feel terrible, but it can almost always be managed at home."
There is a medicine that can help children recover faster from the flu if they are brought in early. 
"If a child can be seen in first 48 hours of onset of fever, and they test positive, they may be able to get Tamiflu," Dr. Dunlap said. "It's an antiviral medication that can slow replication ability to spread, shortens its course and severity."
Dunlap says the best way to keep viruses from ruining your plans this holiday season is vaccinations against the flu and COVID.
"There may be a way to schedule both together," he said. "It's safe to do unless your doctor says for your child that they want them separated. Most of the time, it is fine to have them together."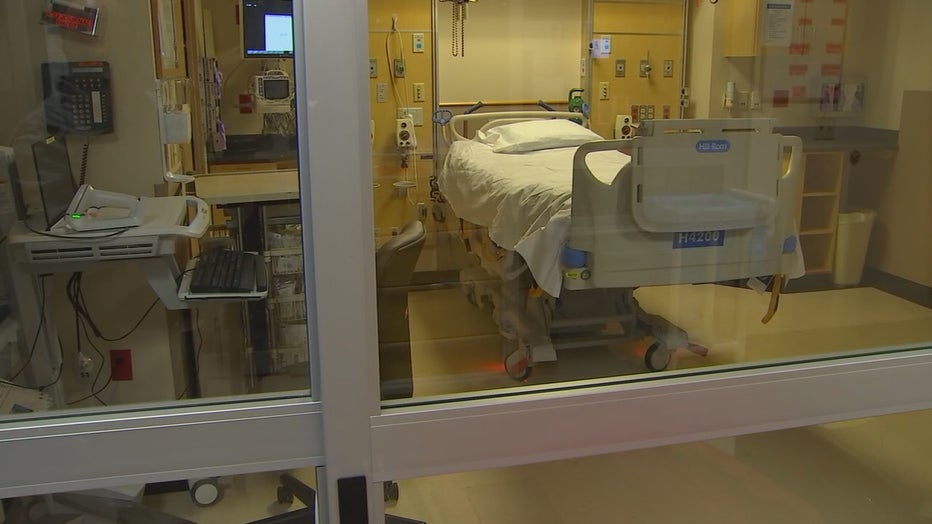 While kids often recover from the flu on their own, Dr. Dunlap says there are times when a child should be seen immediately.
"Rapid breathing, labored breathing, change in color, pale or blueish appearance," he said. "It's less common with flu, but occasionally, severe vomiting, diarrhea, dehydration, extreme lethargy."
CDC map shows where flu cases have spiked in the US
But so far this season, there have been no adult flu-related deaths in the county. 
Dr. Huang says experts believe the large numbers of flu cases this year are likely due to the slower flu seasons the past couple of years due to all of the COVID precautions. 
If a child has a fever, the CDC says they should to stay home and away from public places until fever free for 24 hours without a fever reducing medicine.