Carroll ISD school board votes to leave Texas Association of School Boards
SOUTHLAKE, Texas - The Carroll ISD school board decided to cut ties with the state's association of school boards over its diversity and inclusion policies.
It's another escalation from a district facing several federal civil rights investigations for discrimination.
TASB has a membership fee, and districts can pay additional fees for other services.
The reason the board voted 5-1 to leave the association next year is that they feel it's taken political stances on issues that do not align with the district. 
The move comes after a group of Republican Texas lawmakers sent a letter out to districts in January telling them to leave the Texas Association of School Boards over so-called "woke" policies.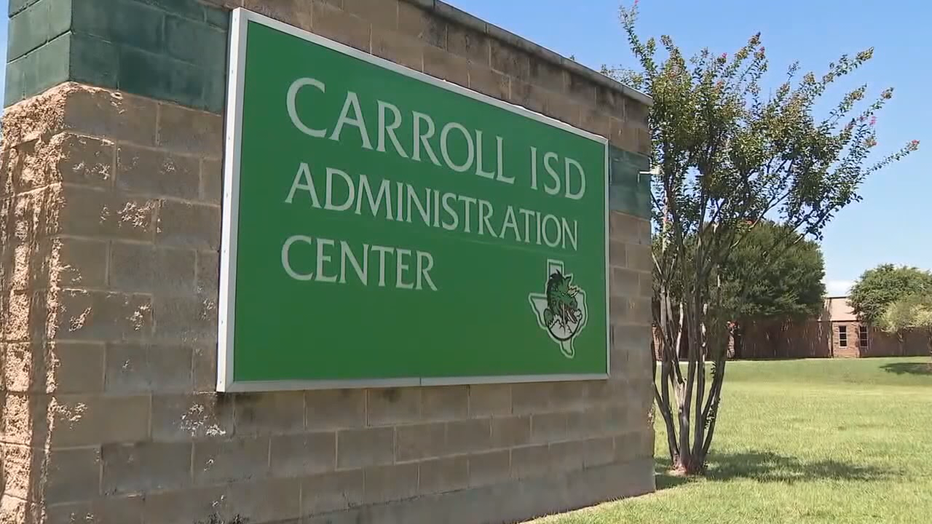 The letter took issue with the TASB's guidelines on transgender students, calling for districts to protect students from discrimination and bullying and to monitor federal law when it comes to bathroom use and other issues.
A few people showed up to Monday's meeting to discuss the topic, but all but one was for leaving TASB. 
While a majority of the school board were in agreement to leave TASB, there was some debate. 
Board member Michelle Moore wanted the board to slow down the process. But Board President Cameron Bryan and others said the district shouldn't give money to an organization with policies its members don't agree with.
"To continue to send our community's taxpayer dollars to an organization that pushes the very ideology that our community overwhelmingly rejected at the ballot box in May 2021, November 2021, then again in May 22 would be disingenuous at the very least to those who entrusted us to represent them," Bryan said.
"We do not know how much these services will cost by using another vendor. Wouldn't it be better for us a fiscally responsible board, which I know all of you, if you are going to talk about what you ran on," Moore said. "We take a pause here, do the research, understand what it's going to cost and compare it to what we are paying TASB."
Carroll ISD is no stranger to being in the spotlight. 
In recent years, the school board has rolled back diversity and inclusion policies especially those put in place after a 2018 video showing white students using the n-word.
The district is also the subject of multiple ongoing federal civil rights investigations, and it caught heat in 2021 over book removal policies.
Leaving TASB isn't official until this school year ends. 
Right now, the superintendent will check to see what other vendor prices are and report back to the board to sign new service contracts for 2024.