Canceled for Convenience: North Texas family finally moves into new home following FOX 4 report
OAK LEAF, Texas - There is an update on a consumer alert FOX 4 first reported on at the end of last June. A home builder walked away from a contract just days before closing, leaving one North Texas family homeless.
The language in their contract made it all perfectly legal.
But legal and right are often two different things. 
Consumer reporter Steve Noviello met with the Brundage family in Ellis County at the start of last summer.
Just days before Tracey, Donell, Donnell Jr. and Decklan were set to close on a house that they contracted to buy more than a year prior, they received a disturbing text message.
"I hate to be the bearer of bad news but Glacier Homes/Kindred Homes has decided to terminate the sales contract with you dated 12/15/2020," Donnell said.
RELATED: North Texas family loses home after builder backs out without warning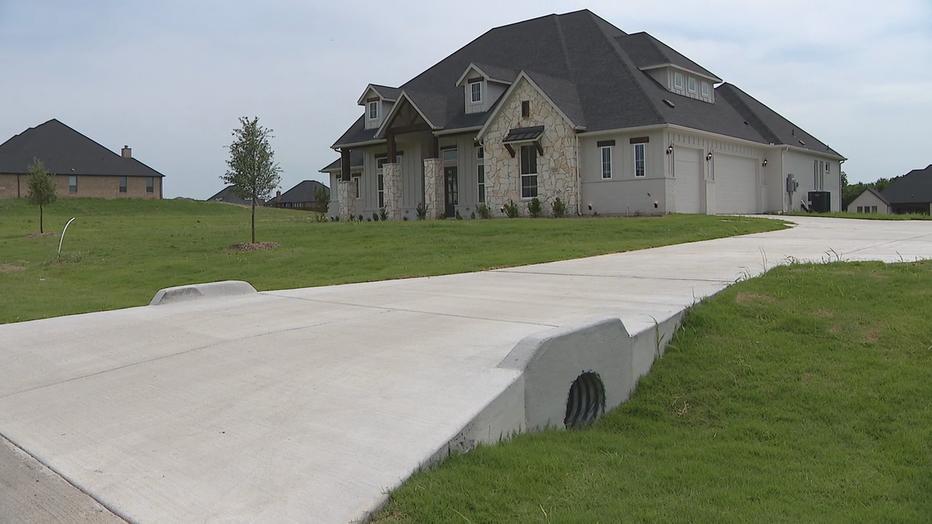 The builder, which was owned by Horton Capital Properties, was backing out. A clause in the contract allowed them to just walk away or "cancel for convenience" and put the house on the market for $300,000 more than the Brundages contracted to buy it for.
"Three words. Three words in a contract give you absolutely no standing at all," Donnell said.
The Brundages filed suit and shared their story on FOX 4.
Attorney Jason Friedman, who is not associated with the case, helped explain how this could happen.
"If you're signing a contract like this, yes you could be homeless," he said. "In this contract, I would say there is no protection for the buyer."
Friedman walked FOX 4 through the language of Horton Capital's builder contract the Brundages were required to sign. He called it "basically an agreement to hold you hostage."
He had a laundry list of concerns – clauses that limit damages, prevent title claims and forfeit a buyer's right to a trial by jury. Most significantly, it allowed the builder to "cancel for convenience."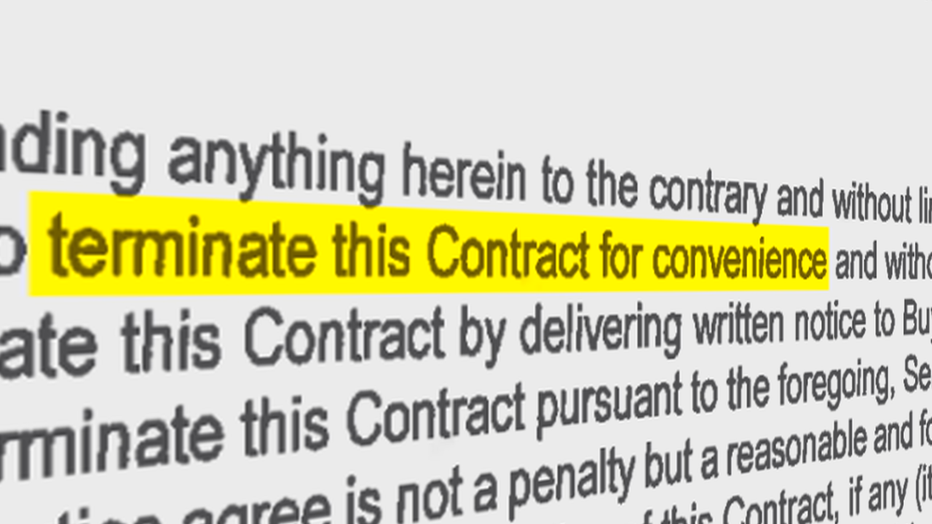 "No reason. No nothing. No nothing at all," Donnell said.
The builder had free reign to at any time before closing refund the buyer's money that had sat in escrow for more than a year and cancel the sale.
MORE: Steve Noviello's On Your Side
"Would you ever sign a builder contract like that again?" Noviello asked.
"No, not at all," Donnell said.
And now, you won't have to either.
Horton Capital Properties has confirmed it removed all "cancel for convenience" language from its standard contract after the FOX 4 story sparked outrage. 
Viewers called out "pure greed and disrespect," saying the builder was "immoral" and "disgusting." Some demanded government oversight for Texas builders.
As for the Brundage family, for months they were cautious about sharing any information that could compromise a resolution or closing.
There were no county records for a transfer of deed and Horton remained tight-lipped.
But then just after the new year, county records finally showed a transfer of deed. The Brundages got their house. The sales price was not listed.
"We are happy to have reached a fair resolution and that the Brundage family has moved into their beautiful new home," Kindred Homes said in a statement to FOX 4.
The Brundage family confirmed and shared a picture of their boys with new bikes in their new home on Christmas morning.
"We are thankful for the work, as well as the support of the general public, especially FOX 4 viewers throughout this ordeal. We are relieved to have moved into our new home and are enjoying getting to know our new neighbors," the family said.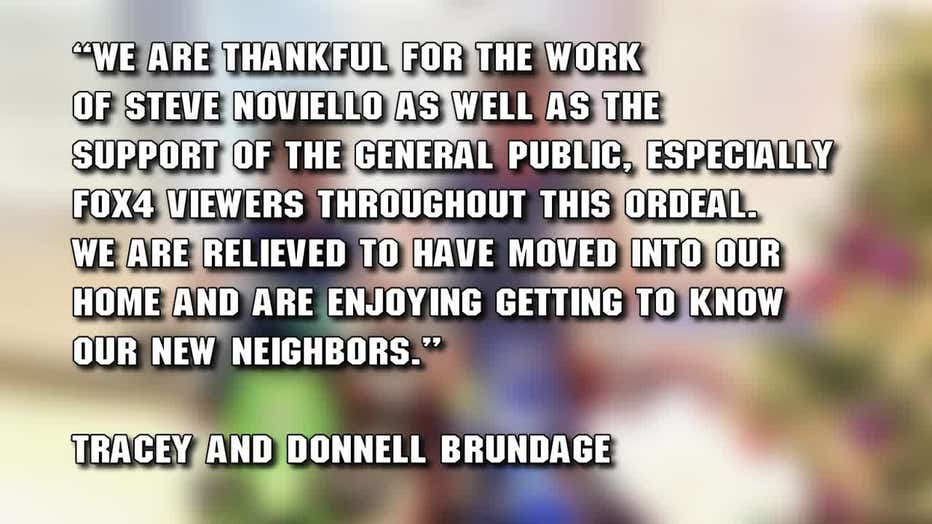 But as a reminder, this is just one builder.
Anyone who is signing a contract to buy a home or make a large purchase is entitled – just as the Brundages were – to have it reviewed by an attorney.
It's a few bucks and a few minutes to prevent a huge headache.