Cake, cocktail win top food awards for State Fair of Texas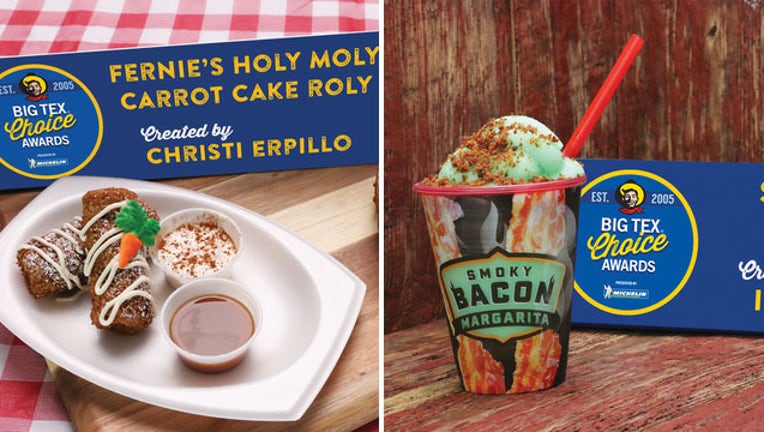 article
DALLAS (AP) — A fancy carrot cake and a bacon-savory cocktail have won top food awards as vendors prepare for the 2015 State Fair of Texas.
Judges in Dallas on Sunday honored Fernie's Holy Moly Carrot Cake Roly, with cream cheese, as the best tasting treat.
Creator Christi Erpillo, a member of the Fernie's funnel cake family, has been a finalist nine of the past 11 years.
"Completely, totally surprised. When people said they didn't like carrot cake I thought, 'Uh oh, we messed up this year.' I didn't think we were going to make it," she said.
The award for most creative went to the Smoky Bacon Margarita, touted as adding a subtle smoky taste to a traditionally tangy drink.
Eight food and beverage items made this year's cut as finalists for the State Fair of Texas honors.
The annual expo runs Sept. 25 through Oct. 18.
LINK: bigtex.com
FOX4News.com Staff contributed to this report.