Caddo Mills High School supports player seriously injured in soccer game
CADDO MILLS, Texas - A rural North Texas community came together to support an injured student-athlete.
Caddo Mills High School dedicated Tuesday night's baseball game to sophomore soccer player Victoria Mendez.
She hit her head after colliding with an opposing player last month.
Mendez was flown to a hospital in Dallas. 
Doctors said her condition is improving, but she will still have to learn to walk again.
Community helping support Prosper cheerleader who suffered brain injury during practice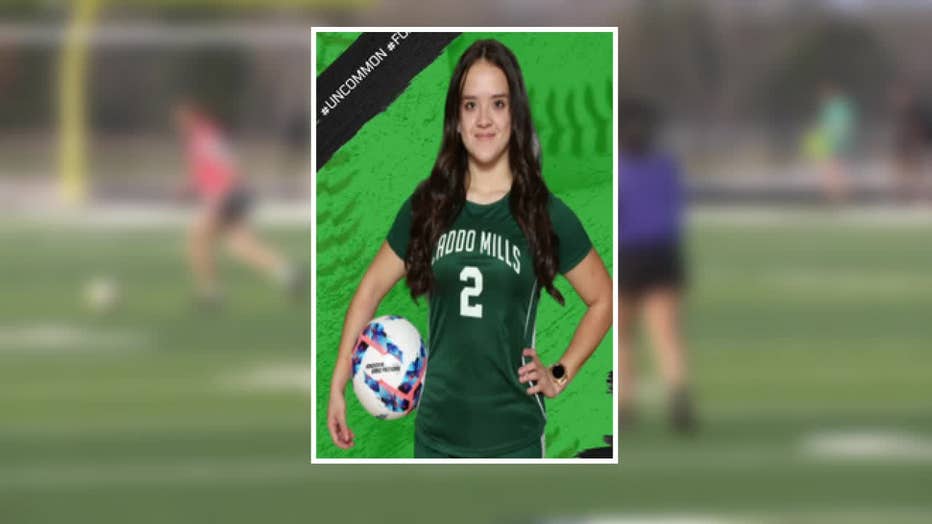 Her coach sent a message of support.
"Just hang in there, you know. Things are going to get better. We're on the right track. We know it's gonna take a lot of time, but we're here to support her. And anything we can do for her, that's what we're trying to do," said Mike Campbell, the Caddo Mills High School soccer coach.
Coach Campbell said Mendez could begin her rehab program next week.
Funeral held for former Everman football player who was paralyzed during state title game
Donations from Tuesday night's baseball game will go to her family to help pay for medical expenses.       
Caddo Mills is located 40 miles northeast of Dallas in Hunt County.