Bus driver hit, killed by bus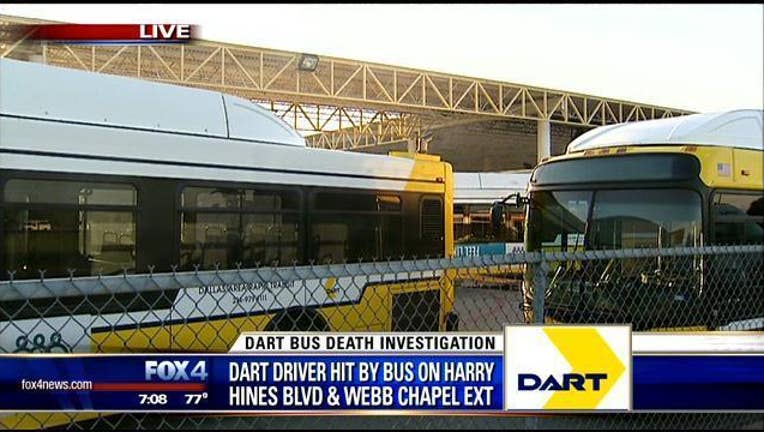 A Dallas Area Rapid Transit bus driver was hit and killed Monday morning.
DART said the driver was about to get on his bus when he was hit by another bus at the Northwest Operation Station, near Harry Hines Boulevard and Webb Chapel Extension.
He died just after 5:30 a.m. at the hospital.
No information about his identity was released.
The other driver will be drug tested and has been placed on temporary administrative leave per policy.