Billy Chemirmir trial: Missing juror delays opening arguments in accused serial killer's retrial
DALLAS - There was a delay Monday morning before opening arguments began in the second capital murder trial of accused serial killer Billy Chemirmir. 
Court proceedings had to be put on hold because one of the jurors didn't show up for court. That juror was later located at his workplace and had to be brought to the courthouse.
Questioned by a frustrated and irritated Judge Rocky Jones, the 22-year-old construction worker says he "forgot."
At 1-30 p.m. Monday, opening statements finally began.
Chemirmir is accused of killing at least 18 seniors in Dallas and Collin counties, smothering most with pillows and stealing their jewelry.
The first trial last November ended in a hung jury, stuck at 11-1 in favor of guilty.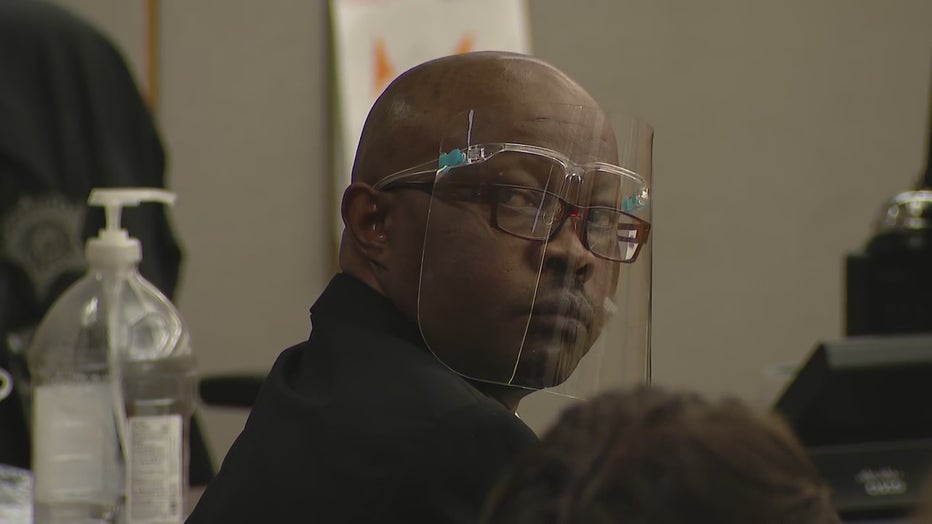 RELATED: Billy Chemirmir trial: Mistrial declared after jury remained deadlocked 11-1
Prosecutors said, if convicted, they will not seek the death penalty for Chemirmir. Collin County will still have that option.
Follow below for live updates on the Billy Chemirmir retrial. Mobile users click here.
Chemirmir is on trial for the capital murder of 81-year-old Lu Harris. She's believed to be the last of at least 18 elderly victims allegedly murdered by him.
Lead Prosecutor Glen Fitzmartin calls the evidence against Chemirmir overwhelming.
"The keys to Lu Harris' house are in his possession," he said. "The actual keys to his house are in his possession when he's arrested."
The defense chose not to make an opening statement.
Prosecutors say Chemirmir posed as a maintenance or health care worker to gain access into the victim's homes. They say he robbed and killed them.
Chemirmir is just on trial for Harris' death, but prosecutors are introducing recorded testimony of other alleged victims, including survivor Mary Bartel. She said she was smothered with a pillow by a man posing as a maintenance worker at her Plano senior living facility the day before Harris was found murdered.
"He said, 'Don't fight me. Lie on the bed,'" Bartel said.
Investigators believe that man was Chemirmir. The prosecution is establishing a timeline leading up to Harris' murder.
Bartel survived the attack but noticed some of her jewelry was missing. The son of one of her neighbors noticed someone suspicious outside. He wrote down the license plate and notified police, which led investigators to Chemirmir. Police say he was holding jewelry and that a jewelry box in his trash had Harris' name written on a tag inside.
During the last trial, COVID protocols prevented family and friends of Chemirmir's alleged victims to sit in the courtroom. This time, they're front and center in the courtroom with Chemirmir for the first time.
Loren Adair Smith is the daughter of Phyllis Payne, who was one of Chemirmir's alleged victims.
"We go into this very hopeful that this jury will see the truth," she said. "You know, I miss her every day. She was my best friend."
Most victims were believed to have been smothered with pillows to make it appear like a natural cause death.
Payne's family thought her death was a natural cause until Chemirmir was arrested for a different murder, and police began connecting dots, including missing jewelry found with him belonging to victims.
RELATED: Billy Chemirmir trial: Jury selection begins for accused serial killer's retrial
"Hope to see justice this time," Smith said. "We have seen him on video and we have seen him be interrogated. "I do think that will be difficult, but I do think it's very important that we be there."
The presentation of evidence, compared to last year's trial, likely won't change, but a new set of jurors will likely be the biggest difference.
"We wish we were not here," Smith added.
Payne was 91 years old when she died, but Smith said she acted like she was decades younger.
"She was very, very vibrant, active," Smith said. "In fact, the day before she died, she had hosted bridge club for a group that she had been in bridge club with for over 50 years."
Smith's hope this week is for justice.
"I would hope that he could feel some remorse. He has shown no remorse," she said.
This time around, Dallas County DA John Creuzot is part of the prosecution team, but most of the questioning with be done by the lead prosecutor.
The trial is expected to last all week.