American Airlines expected to send out furlough notices this week
DALLAS - It looks like a long haul for airlines before things return to normal and one of North Texas' biggest employers may again resort to trimming its workforce.
Furlough notices are expected to go out Friday to more than 13,000 American Airlines employees.
Federal payroll support is set to expire on April 1. If Congress doesn't extend the program, American Airlines will have to temporarily lay off pilots, flight attendants and other workers.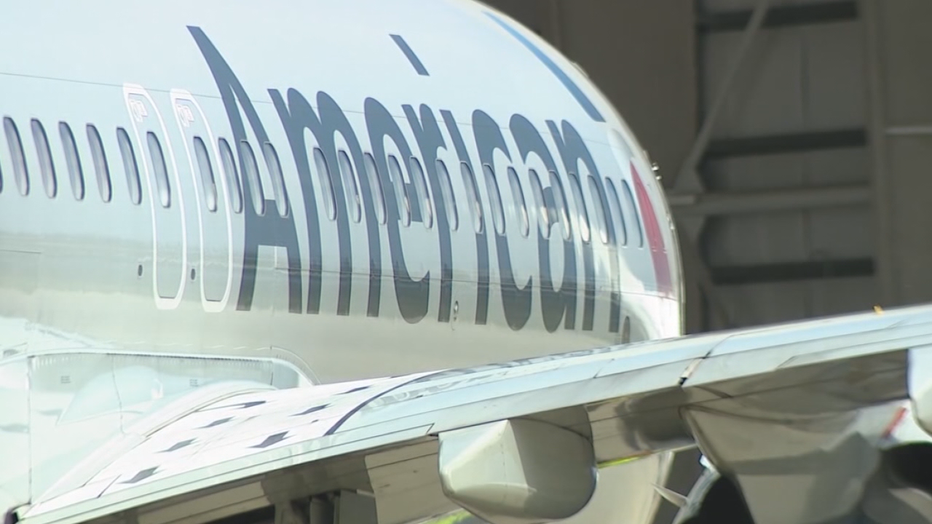 Airline labor union leaders said they expected the industry to have recovered more by now, but the slow vaccine rollout and new restrictions on international travel are keeping demand down.
It's been a tense time for airline workers, who are faced with the troubling reality that customer demand is not rebounding fast enough.
One economist said the airline industry needs to take action.
American Airlines is warning employees of possible furloughs, and the airlines will fly 45% fewer flights heading into the summer, as customer demand remains low.
That's according to CEO Doug Parker.
As a result, Parker said in a memo that 13,000 WARN notices will be sent out Friday informing those employees of possible furloughs come April 1, when the latest round of federal emergency relief expires.
"We're working closely with our government affairs department," said Paul Hartshorn Jr., who is with the Association of Professional Flight Attendants (APFA).
Hartshorn said approximately 4,000 American Airlines flight attendants could be furloughed, opt for early retirement, or extended leave.
"We were certainly looking for a faster rebound. The vaccine rollout affects the demand for travel, right?" he added.
SMU economist Mike Davis isn't surprised by American's announcement.
"The economy is going to recover when the pandemic goes away," Davis said.
He said the airline industry will need to correct course to remain financially viable, without relying on another extension from the Payroll Support Program.
"We may not have an airline industry that looks like it did in 2019," he added. "There's been devastation all up and down this economy, hospitality, hotels, cruise lines, casino. Who do you prioritize in a situation like this, where a whole bunch of people have been hurt? We probably don't have enough money to bail everybody out."
Davis added that the best way for the industries to recover is for faster vaccine rollout.
"Our best hope for the pandemic to go away is to be aggressive with these vaccines," he said.
That's a belief echoed by the APFA.
"This is going to come to an end, travel demand will return. It's a matter of getting the vaccine rolled out and getting people comfortable and safe to return to the skies again," Hartshorn said.
He added that morale at American Airlines is low, as employees wonder whether or not they'll have a job in a few months.
Still, he said, they continue to do their jobs with pride.
The union is lobbying Congress for more funding.
United Airlines also sent furlough warnings to 14,000 workers last week.
Delta, Southwest and Jet Blue have avoided involuntary job cuts.