Amber Hagerman's murder, who inspired Amber Alerts, still unsolved 25 years later
ARLINGTON, Texas - It's been 25 years since an Arlington girl disappeared and became the inspiration behind a plan to find abducted children in grave danger.
On Jan. 13, 1996, 9-year-old Amber Hagerman was abducted while riding her bike in a grocery store parking lot near E. Abrams Street and Browning Drive.
A witness in his backyard saw a man driving a black pickup truck grab Amber off her bike and drive away.
"He described the suspect carrying Amber in that same position as she kicked and screamed to his truck putting her inside the driver side door," explained Arlington Det. Grant Gildon.
A man walking his dog found her body in a drainage ditch in north Arlington four days later.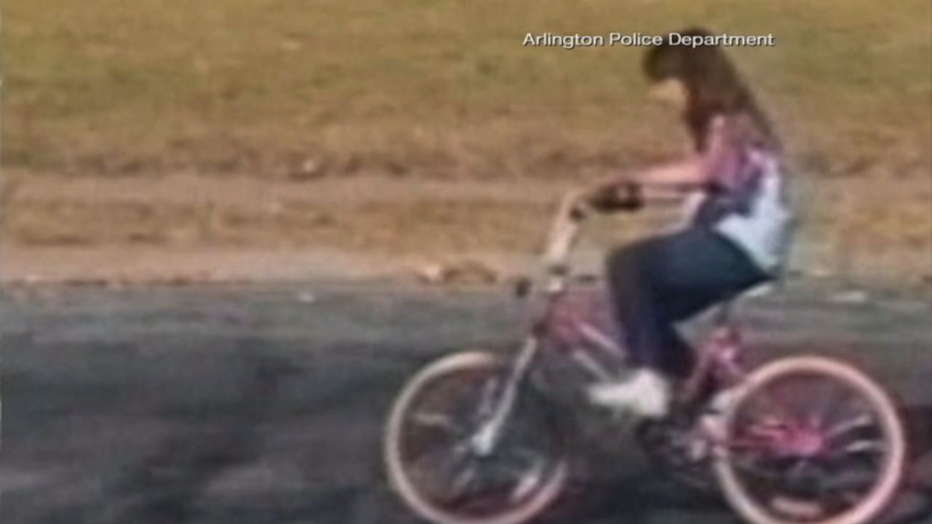 Newly released original photos show the spot where Amber's body was found just off a nearby creek bed. A FOX 4 camera was rolling when her remains were removed and the kidnapping turned into a murder case.  
The nationwide Amber Alert system was named after Hagerman. It has since helped to save more than 900 abducted children.
Donna Williams, who shared never-before-seen photos of her daughter, remains hopeful.
"I miss her every day and she was so full of life. And I want to know why? Why her? She was only a little girl," Williams said. "And to Amber's killer, I'm asking you today to please turn yourself in. Give Amber justice."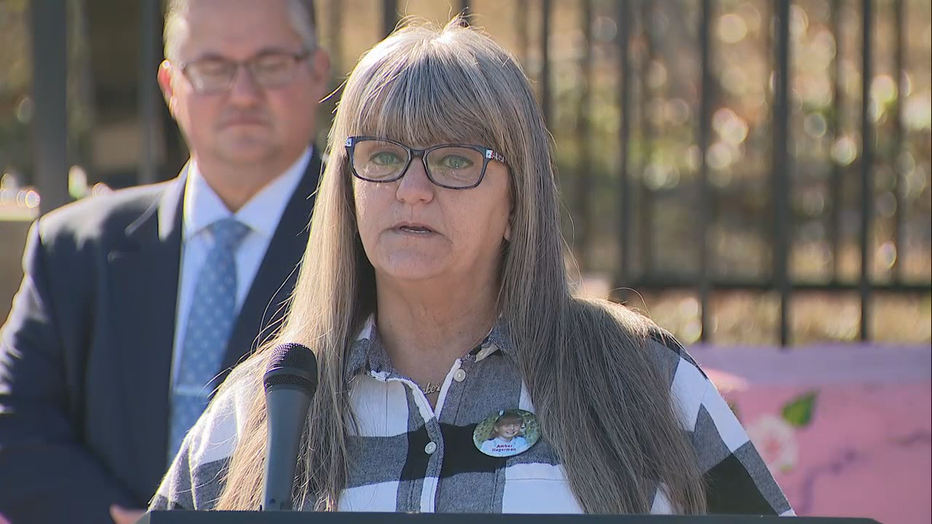 The 25th anniversary of the unresolved case coincides with renewed hope in the investigation. 
"We're excited because this year there is new technology when it comes to DNA. And we're excited about this year being able to submit that and hope that we could get a better DNA profile on the killer," said Arlington Asst. Police Chief Kevin Kolbye.
Police have cautious optimism.
"Our hope is that someone in the community saw something. Maybe they didn't come forward 25 years ago out of fear or not wanting to get involved," Kolbye said. "Whatever reason, we need folks to search their minds and bring forward anything that may add value to our investigation."
The suspect is believed to be a white or Hispanic male in his 20s or 30s. He was under six feet with a medium build and brown or black hair. The vehicle description was a 1980s or 90s black pickup truck.
Over the past 25 years, investigators have looked into 7,000 tips. They still have not solved the crime but believe someone out there knows something.
There is up to a $10,000 reward available for information that leads to an arrest and conviction. Anonymous tips can be made by calling Tarrant County Crime Stoppers at 817-469-TIPS.