Allen shooting survivor recalls security guard helping him before his death
ALLEN, Texas - During Tuesday's press briefing, Allen's police chief highlighted the heroic actions of a security guard who was killed in the attack.
Christian LaCour is being credited with helping one person evacuate to safety and then staying on site to help others. One of those people he helped may have been Irvin Walker.
Walker was shot in the chest after dropping off his girlfriend at a store. He told his family a security guard came to his aid.
Walker suffered gunshot wounds to his chest and shoulder and underwent surgery at Medical City McKinney on Monday.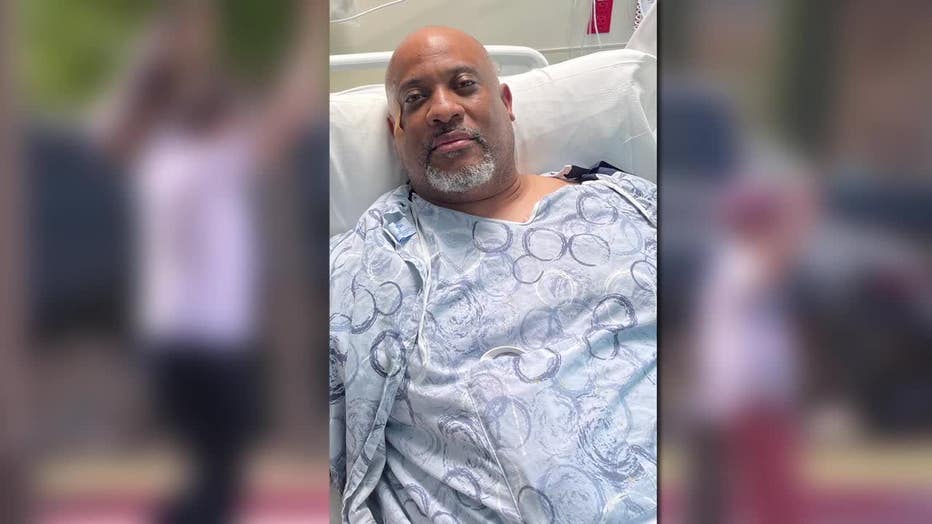 Walker's attorney says it's a miracle he survived the shooting.
"This is something that's going to be played in his mind a very long time," said Walker's attorney, Daryl Washington.
Walker was shot in the parking lot of the Allen Premium Outlets Saturday while he was still in his vehicle. He had just dropped his girlfriend off at a store. 
"Shortly after letting her out, you have this mad man basically unload into his vehicle," Washington said. "He's not knowing what's going on. Why is this man targeting me."
Walker told his family right after being shot, he got out of the car. A security guard came over to help him.
"Irvin actually witnessed this guy get shot. Imagine having to deal with this," Washington said. "The thing is we try not to talk about it so much because we know the trauma. But this was a security guard that was checking on him and seeing what was wrong with him, and shortly after this guy gets shot." 
During a media briefing Tuesday, Allen Police Chief Brian Harvey. Heralded the actions of LaCour right before his death. 
"We also must acknowledge the bravery of allied security guard Christian LaCour, who evacuated one individual to safety and was shot while courageously remaining to help others."
Walker's girlfriend said she was on lockdown inside of a store during the shooting. She tried to call her boyfriend multiple times, but he never answered. 
Walker had a successful surgery Monday, but bullet fragments remain in his body. 
"I think people don't realize the power of an AR-15," Washington said. "It's not something they fire, and it's a single shot. When it makes contact, you have all these fragments that are lodged into his body."
Walker's adult daughter flew in from Georgia after hearing her father was shot. She and the rest of his family are continuing to pray that his recovery goes as planned. 
Walker has another surgery scheduled for later this week.
From the investigative standpoint, Washington says they are looking into how many security guards were on the property at the time of the shooting.