Aaron Dean's attorneys call for investigation into possible jury misconduct due to social media post
FORT WORTH, Texas - Aaron Dean's attorneys are calling for an investigation into the jury panel during his trial and possible jury misconduct.
The jury sentenced the former Fort Worth police officer to nearly 12 years in prison for the killing of Atatiana Jefferson in October 2019.
RELATED: Aaron Dean trial: Former Fort Worth police officer sentenced to 11+ years in prison
The call for the investigation is over a possible social media post made by a juror.
Dean's defense team has filed court documents that indicate they believe their client deserves a new trial.
According to the filings, they are requesting volumes of court transcripts, jury instructions, and various records from jury selection voir dire, to the panel's deliberations.
The item perhaps getting the most attention is the defense teams' belief that a jury member could possibly have made a social media post asking for suggestions for a sentence for Dean.
The filings include this statement that "copy of the social media post was offered for the record during punishment deliberations."
They want the matter investigated.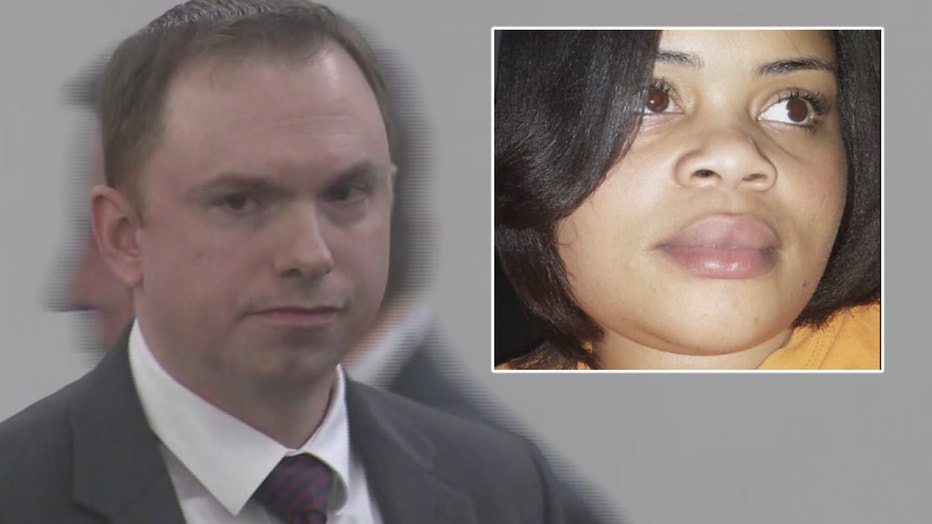 RELATED: Aaron Dean serving sentence at state prison in Southeast Texas
Fort Worth community activist Cory Session gave his reaction to this development.
"If it's linked to a juror, that could be detrimental to the state's case, as far as getting a re-sentencing or even a new trial," Session said. "And the defense is going to go after everything. They're going to investigate this juror. And they're not just going to investigate this one item, they're going to go back and look at everything this person's ever done on social media. Going to try and talk to friends, family members to see if this person's idea was skewed, or if he or she had already made up their mind, or they were influenced in some sort of way."
Dean was sentenced to more than 11 years in prison for firing through a window and killing Jefferson, who was home babysitting her nephew and thought she heard a prowler in their backyard. 
The district attorney's office released a brief statement regarding this matter, saying "this claim was handled by the presiding judge."