6 people arrested for murder of Plano 18-year-old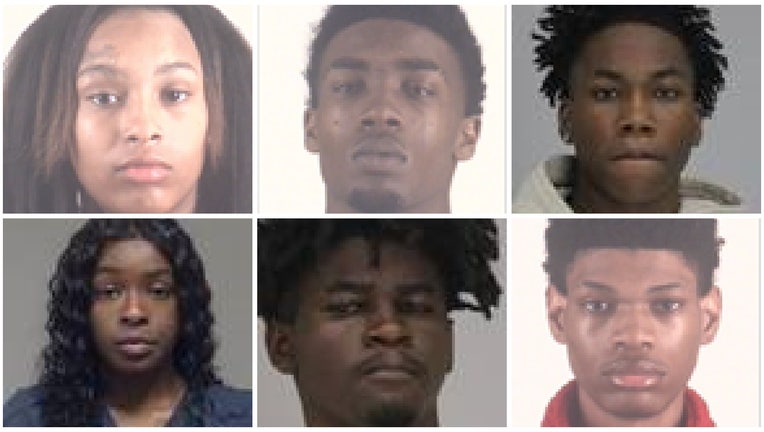 PLANO, Texas - Six people are facing a murder charge related to the death of an 18-year-old in Plano last week.
The body of Malakai McAfee was found this past Tuesday morning not far from his home near Spring Creek Parkway and Alma Drive.
Days after the murder, police arrested two men and two women. They include 18-year-old Sonja Bohanon, 19-year-old Davante Polk, 19-year-old Imani Hawley and 20-year-old Alvin Kirk, Jr.
Larry Smith, 17 and Brandon Nangah, 19, were also implicated in the case. They already in jail in Dallas County for aggravated robbery charges. 
Plano police have not said what led to the shooting. However, at the time of his murder, McAfee was facing felony charges for selling drugs.
RELATED: Officer finds 18-year-old shot dead in Plano neighborhood near 75