6 North Texas restaurants, chefs named finalists for James Beard Awards
Six North Texas chefs and restaurants were named finalists for the coveted 2023 Restaurant and Chef awards from the James Beard Foundation.
The nominations, announced on Wednesday, included one nominee for Outstanding Restaurant, two nominees for Best New Restaurant, two nods for Outstanding Bakery and one for the Best Chef: Texas.
Lucia, and Italian restaurant in Oak Cliff, was one of the 5 nominees in the national category for Outstanding Restaurant. It was the only nominee from Texas in the category.
In the Best New Restaurant category, Don Artemio from Fort Worth and Restaurant Beatrice from Dallas made the list. Don Artemio is contemporary Mexican restaurant and Restaurant Beatrice serves up Cajun food.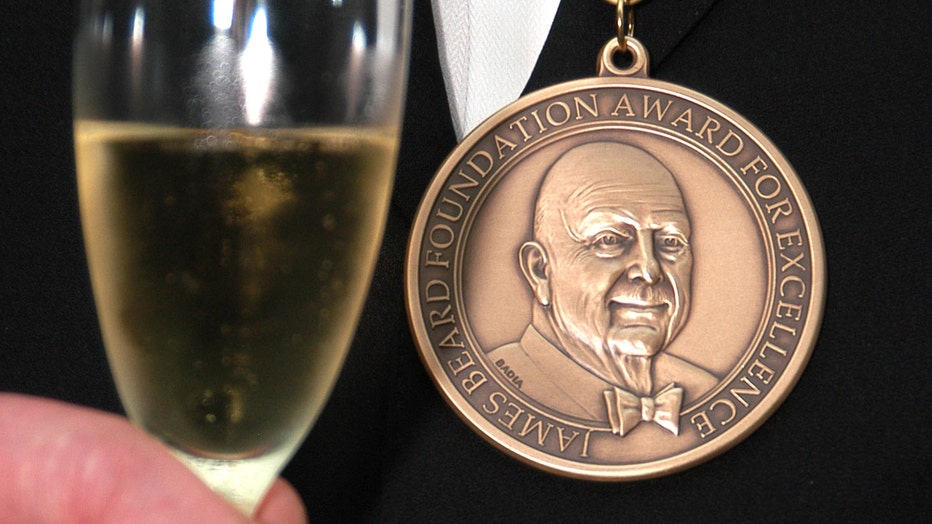 NEW YORK - MAY 04: James Beard medal of the the 2009 James Beard Foundation Awards Ceremony and Gala at Avery Fisher Hall at Lincoln Center for the Performing Arts on May 4, 2009 in New York City. (Photo by Victor Spinelli/WireImage)
La Casita Bakeshop in Richardson and Kuluntu Bakery in Dallas were named two of the five finalists for Outstanding Bakery.
Reyna Duong from Sandwich Hag in Oak Cliff is representing North Texas in the Best Chef: Texas category.
It was a strong showing for DFW after only Roots Southern Kitchen in Farmers Branch, from frequent FOX 4 guest Tiffany Derry, was named a finalist in 2022.
The winners will be announced on June 5.