5 killed in Mount Pleasant multi-vehicle wreck on Interstate 30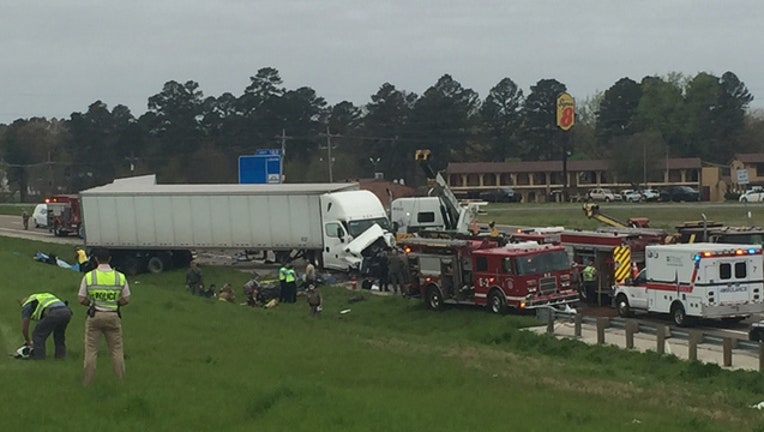 article
Authorities say five people died when a tractor-trailer rig plowed into a minivan stopped on Interstate 30 in East Texas while an unrelated earlier wreck was cleared.
The Department of Public Safety says the accident happened around 8:30 a.m. Friday on eastbound I-30 at Mount Pleasant, 100 miles northeast of Dallas.
Sgt. Sylvia Jennings says a Tennessee trucker was killed, plus a mother and her three children in the minivan. The man driving the minivan was transported to a hospital.
Names of the victims weren't immediately released.
Authorities are investigating why the rig hit the minivan during dry road conditions, forcing the smaller vehicle into a stopped truck in front of it. Two other stopped trucks were also damaged.
The initial wreck happened an hour before the five-fatality crash.