46 head of cattle seized from North Texas property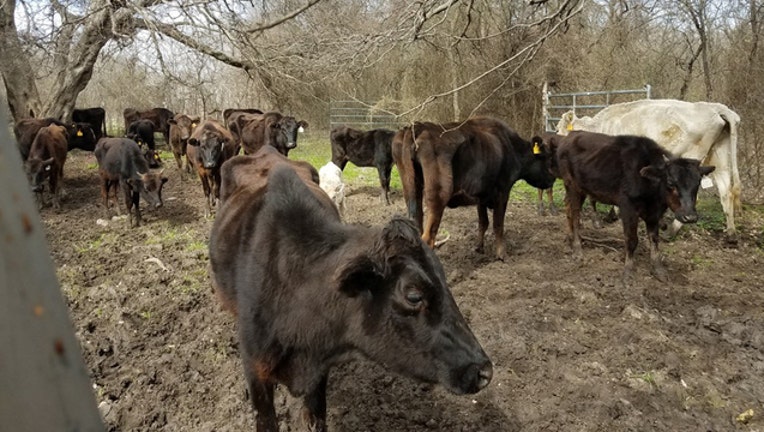 GRANDVIEW, Texas - The Johnson County Sheriff's Office seized dozens of cattle that were emaciated.
The investigation began on Thursday, when deputies were told about possible animal cruelty in Grandview, near the FM 916 and CR 204.
Investigators determined the livestock were in poor condition.
A search warrant was served on Friday, and 46 head of cattle were seized.
Initially, there were 47 head of cattle taken. Two had to be euthanized, but one of the cows gave birth.
The animals have received medical care and are being housed and fed at a new location.
No further details have been released as deputies continue their investigation.