3 people hospitalized with possible carbon monoxide poisoning at Dallas apartment complex
DALLAS - A Dallas apartment building was evacuated, and three people were taken to the hospital after dangerous levels of carbon monoxide were detected.
It happened Thursday night at the Radius at Turtle Creek Apartments at the corner of Cedar Springs Road and Wellborn Street in the Oak Lawn area.
Dallas Fire-Rescue said workers were using a gas-powered pressure washer in an underground parking garage without proper ventilation.
First responders found elevated levels of the deadly carbon monoxide gas in the apartments above the garage.
Newborn baby abandoned in bushes in Waxahachie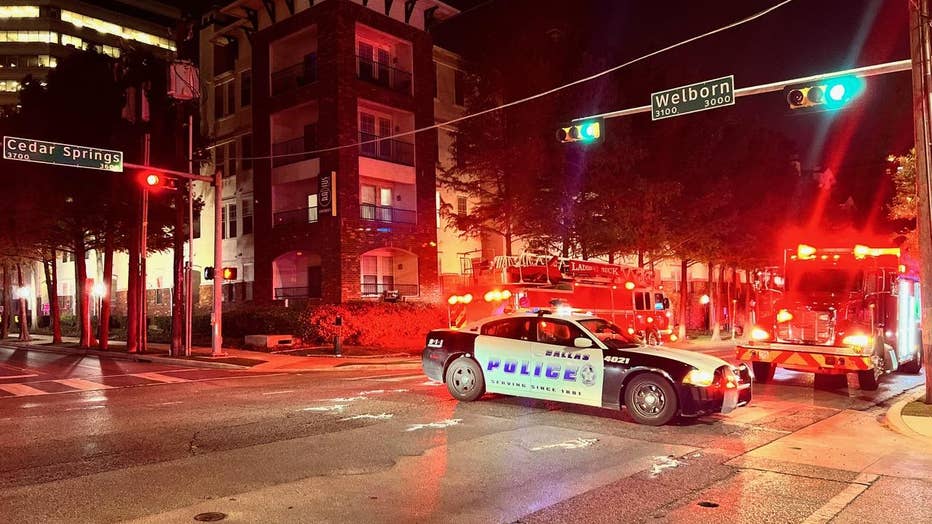 Firefighters sounded the alarm and went door to doo to get all 200 people out of the five-story building.
"I was just sitting in my apartment eating a bowl of cereal. The bowl is actually sitting over there right now. And the alarm just started going off and we walked out and found out there was some carbon monoxide that got in the building," said Alex Michaud, who lives in the complex.
"They came knocked on my door and it scared me. I didn't even know what was going on," added Raymond Urias, another resident.
Headbutt kills Fort Worth man, son-in-law charged
All three workers in the parking garage were taken to the hospital. There's no word on their conditions.
Prolonged exposure to carbon monoxide can be deadly.
Firefighters used fans to flush the gas from the building. Once it was clear, everyone was allowed back inside.