Suspect accused of shooting 3 Flower Mound officers arrested after standoff
FLOWER MOUND, Texas - Three police officers are okay after being hit by gunfire Wednesday night. The man suspected of shooting them surrendered Thursday morning.
Police arrived at a home in Flower Mound around 8 p.m near Long Prairie and Cross Timbers roads. A woman said her husband was suicidal and he had weapons in their home, 
The three officers approached the front door and police said that's when 60-year-old Brian Hucabee opened fire. The officers returned fire. 
A bullet hit the glass of one of the officer's shields, cutting his face. Another was hit in the chest but he was wearing body armor. A third bullet grazed the neck of the third officer.
One of the officers was treated at the scene. The other two were taken to the hospital but were released overnight.
The Flower Mound Police Department said they are all experienced officers with tactical training.
"Just the outpouring of support from our local agencies, that has been amazing and all the well wishes from everyone in the Metroplex thinking about our officers and praying for our officers. We really appreciate that support," said Sgt. Jason Rachal. 
Negotiators tried to convince Hucabee to surrender throughout the night. Police said he fired his gun several other times during the standoff.
Police say around 3 a.m., the suspect was shooting from inside his home at a deployed robot. 
In addition to the deployed robot, police used drones and tried unsuccessfully to negotiate with Hucabee.
It ended at 5:30 a.m. when an FBI SWAT team shot tear gas into the residence.
"He came out hands up and basically followed their commands and was taken into custody without incident," Sgt. Rachal said.
Public records for Hucabee do not reveal a criminal history, but Flower Mound police have responded to the home before.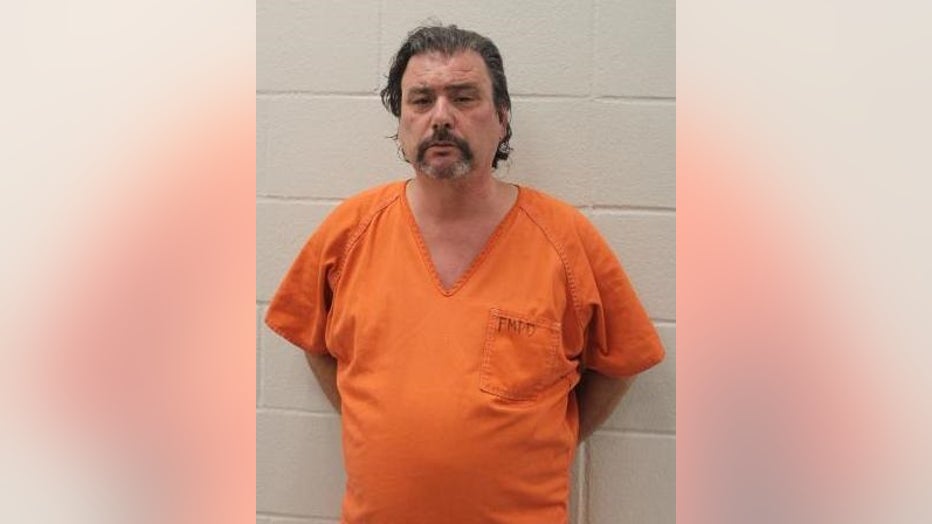 In 2017, an incident in which Hucabee was said to be suicidal resulted in several weapons being removed from the home, but he recently got them back. Police not immediately able to explain the circumstances.
"They were subsequently returned to him in April of 2019, and that's really all the information I have on it at this time," Rachal said.
The typically quiet community is now trying to resettle after a night of drama.
"We knew the guy who lived down there had prior incidents, but we never would've thought that something this extreme would happen," said neighbor Valentina Taber.
"I know there was tear gas being launched into the house... heard windows being broken. That's been going on for about two to three hours now. Then about 20 minutes ago about 20 rounds were fired. Not sure it was back and forth but definitely a lot of gunshots," said Heath Roberts, whose family lives in the neighborhood.
Roberts says he'd been trying to get to his house to get to their dogs. He and other neighbors waited for hours for the standoff to end so they could safely return to their homes.
Hucabee was taken to the hospital after he surrendered but police did not mention any injuries. He has been charged with three counts of aggravated assault with a deadly weapon. Additional charges are pending.