23-pound lobster becomes local N.Y. celebrity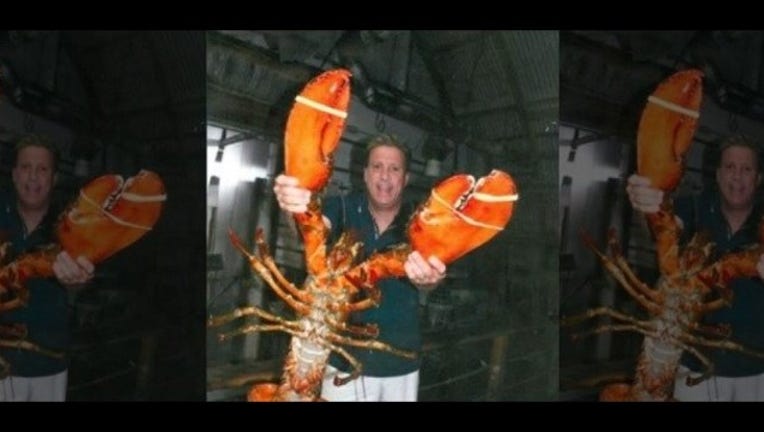 article
A 23-pound lobster estimated to be about 95 years old has become a local celebrity in Long Island, N.Y.
Jordan Lobster Farms, a local wholesaler and restaurant, got the delivery Wednesday afternoon from fisherman John Price, who caught the lobster off the Atlantic coast by Nova Scotia.
"He shipped it down to us and didn't tell us, so we opened up the crate and were like, 'wow,'"said Stephen Jordan, the restaurant's owner.
The normal lifespan of a North American lobster is about 60 years, so this has been a rare sight for the lobster farm owner. According to Jordan, a lobster of this size would sell for about $200.
But rather than serving it up for dinner, Jordan has decided to let the lobster live out its days swimming in the waters of the Long Island Aquarium and Exhibition Center.
Read more about the giant crustacean at FoxNews.com