2023 MLK Day parades and events in North Texas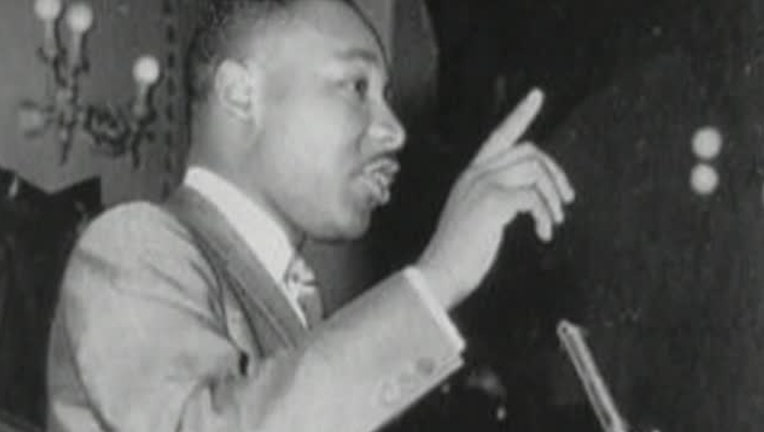 article
DALLAS - Cities around North Texas are hosting public ceremonies, parades and events in honor of Dr. Martin Luther King Jr.
MLK Day will be celebrated on Monday, but many of the events are happening this week.
Arlington
Arlington's Four-Day MLK 'Advancing the Dream' Celebration
Events from Jan. 13-16 include a gala, talent show, day of service, festival, concerts and more. 
www.arlingtontx.gov/news/my_arlington_t_x/news_stories/arlington_mlk_advancing_the_dream_celebration_2023
Carrollton
MLK Jr. Day Parade
Celebrate MLK Day at 10 a.m. Saturday with a memorial parade through the streets of Carrollton.
www.cityofcarrollton.com/Home/Components/Calendar/Event/45696/20
Dallas
2023 Dr. Martin Luther King, Jr. Celebration Week
Events throughout the week include a wreath-laying ceremony, job fair, youth summit, day of prayer, racial equality symposium, festival, parade and more.
dallasmlkcenter.com/mlk-celebration-week/
Dallas Holocaust and Human Rights Museum Celebrates MLK Day
Get into the museum for free Monday for gallery talks and film screenings.
DHHRM.org
Reunion Tower MLK Day Light Show
The "I Have a Dream" show will illuminate the Dallas skyline on Monday. 
Fort Worth 
MLK: I Have a Dream Day at Northwest
Visit the Fort Worth Public Library's Northwest Branch Friday at 4 p.m. to learn about Dr. King's life and his hopes for the future with his "I have a Dream" speech. 
www.fortworthtexas.gov/departments/library/events/mlk-day-nrw
38th Annual Martin Luther King Jr. Holiday Parade and Rally 2023
Celebrate MLK Day with a parade Monday from 11 a.m. to 2 p.m. in downtown Fort Worth.
www.eventbrite.com/e/38th-annual-martin-luther-king-jr-holiday-parade-and-rally-2023-tickets-477375231167
Garland
MLK Jr. Parade and March
The parade starts at 10 a.m. Saturday and ends with a musical celebration at the Granville Arts Center.
www.garlandtxnaacp.org
Lewisville 
MLK Day of Service
The day of service on Monday will focus on cleaning the historic Black Champion-Macedonia Cemetery in Lewisville from 9 a.m. until 12 p.m. 
allevents.in/lewisville/dr-martin-luther-king-jr-day-of-service/200023817801306
MLK Celebration at Lewisville High School
Keynote speaker, contest and performances start Monday at 6 p.m. in the school's auditorium.  
www.MLKofNorthTexas.org