2016 candidate Bernie Sanders hosts large Dallas crowd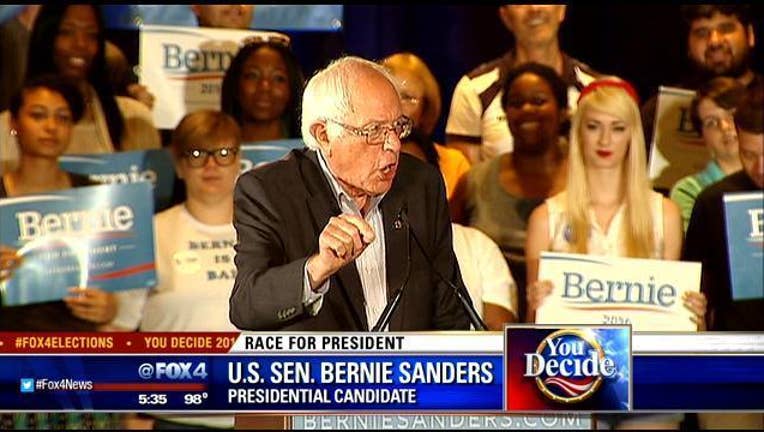 Hillary Clinton remains the heavy favorite to win the Democratic Presidential nomination in 2016, but she has a challenger that is firing up crowds across the country.
Vermont Senator Bernie Sanders hosted an overflowing crowd in a ballroom at the Sheraton Dallas Hotel Sunday afternoon.
Senator Sanders' appearance in Dallas is part of a southwestern road trip through traditionally Republican stronghold states.      
"The reason I am here today is that I do know that this state is controlled by Republicans and I'm here with you to change that," Sanders stated.
Sanders hammered what he called the growing wealth inequality in America and policies that have led to a shrinking middle class.
"Are we content to live in a country where we have seen a proliferation of millionaires and billionaires and yet we have the highest rate of childhood poverty of any major country," Sanders says. "You don't create the kind of wealth we need unless working people have money in their pockets to spend."
Hillary Clinton spent much of her weekend campaigning in Iowa -- here at a House Organizing Party where she reminded voters that the United States was running a surplus - when Bill Clinton left office and Republicans took control.
Bernie Sanders has surged a bit in polls, topping out at 17 % in one released last Wednesday. He still trails Clinton, the heavy favorite by more than 30%.
Sanders has also raised a tiny fraction of the campaign funds that Clinton has.