$200K donated late Air Force sergeant's children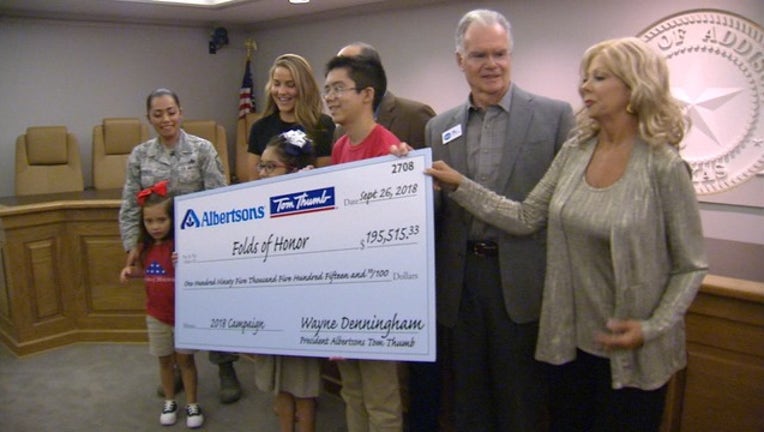 article
DALLAS - Donations by North Texans will help the children of a late Air Force sergeant.
The organization Folds of Honor presented nearly $200,000 to the Menchaca family Wednesday. The money is designated for tuition so his three children can go to college.
Technical Sgt. Horacio Menchaca died of a brain aneurysm last year.
"Obviously it hasn't been easy because, like I said, it was a very sudden loss," said Priscilla Menchaca, his widow. "They've helped me tremendously with being able to put my kids through school and I know it's helping them emotionally also."
All of the money was raised through donations made at the checkout lines of North Texas Tom Thumb and Albertsons stores.