2 killed in Benbrook after semi-truck collides with pickup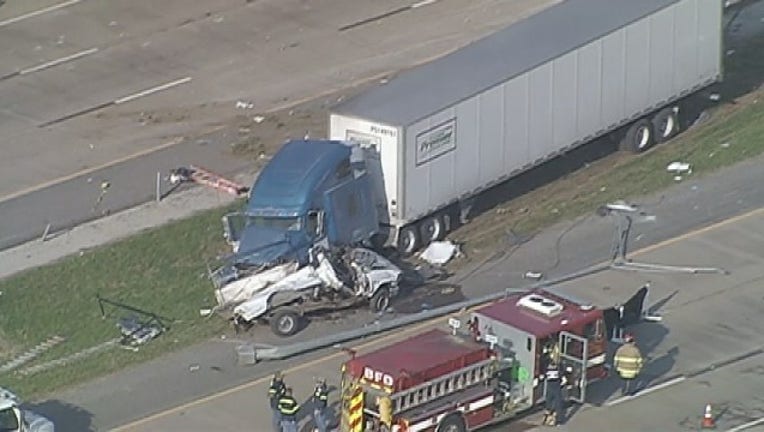 article
BENBROOK - Two people were killed after a semi-truck collided with a pickup in Benbrook.
The accident happened around 2:30 p.m. Friday in the 7600 block of SW Loop 820 along I-20. Police say both of the vehicles were going westbound when they crashed near the 429A exit.
Two people were pronounced dead at the scene. A third person was taken to the hospital with non-life-threatening injuries.
The cause of the accident is still under investigation.
Names of the deceased have not been released.