2 ejected in Kaufman County rollover crash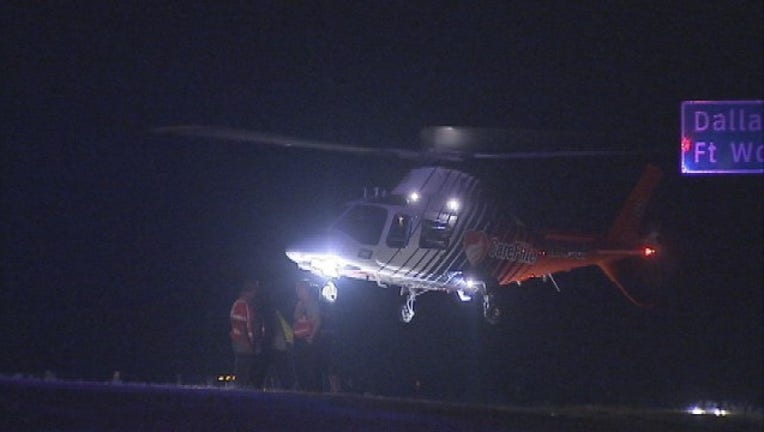 TERRELL, Texas - Two women were flown to a Dallas hospital after being thrown from their SUV in a rollover crash in Kaufman County.
It happened around 9 p.m. Sunday. The driver lost control on Interstate 20 near Terrell, which is 30 miles east of Dallas.
One woman landed in the grass and the other on the road. She was nearly hit by another car.
Both women are now in serious condition.