18-year old arrested for fatal shooting of 16-year old at Hurricane Harbor
DALLAS - Arlington police arrested a teenage suspect for killing another teen outside Hurricane Harbor waterpark. 
Cameron Stephens, 18, was arrested overnight at a convenience store in North Dallas and will be charged with murder.
The victim, Dai'trell Teal, 16, was a student at Martin High School in Arlington. 
The shooting happened as two groups of teenagers argued and fought as the park closed Wednesday night.
An off-duty officer who was working security that night heard the commotion and was on his way to break up the fight when he heard gunshots.
RELATED: Teen killed in shooting outside Hurricane Harbor in Arlington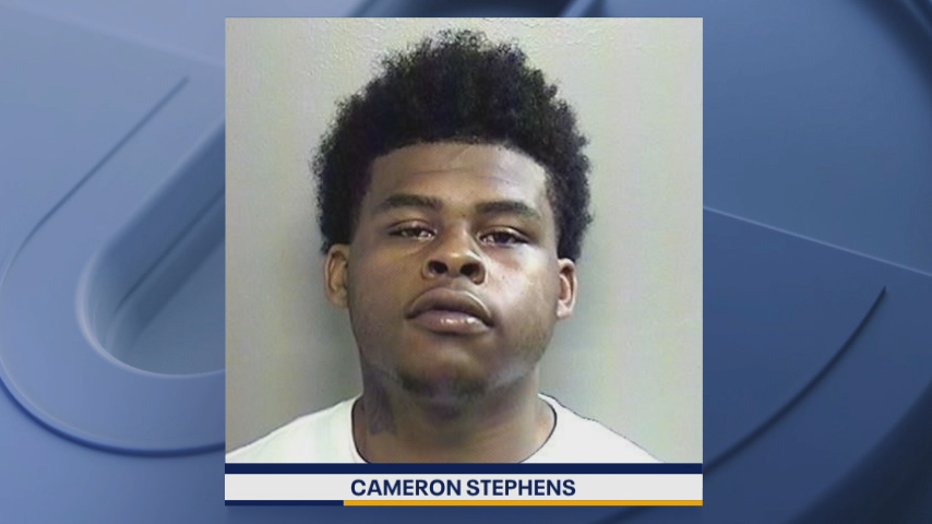 Police said Stephens opened fire in the parking lot of Hurricane Harbor in what was likely a case of mistaken identity.
"It really points to the fact that this is so senseless," said Arlington Deputy Police Chief Christopher Cook.
Investigators said Stephens drove up and parked near a group of teens congregated in the parking lot of the water park around closing time Wednesday evening and yelled something at them they didn't understand.
The arrest warrant affidavit details several witness accounts quoting Stephens as saying: "Hey! Y'all got beef with 2100 or Famous John?" But they added that "no one in the group was familiar with what the unknown male was talking about."
"They didn't really understand what he was talking about and claimed, 'Hey, there's nothing going on. We don't have beef with anybody.' The suspect continued to advance on them, and at some point, there was a physical fight," Cook explained. "Once the punches were being thrown, some of the witnesses say the suspect went to his vehicle. They feared he might be trying to gain access to a weapon, so they began to run."
Teal, while running away, was struck by a bullet and killed.
Witness accounts, including a couple on the way to their car at the time, and an anonymous tip led to Stephens being identified as the alleged shooter.  
"Late [Thursday] night, they got a break and received information that he may be at a convenience store in Dallas County, North Dallas. Went up there and he surrendered without incident," Cook said.
Meantime, a major effort to increase security at both Six Flags theme parks is underway.
"We are going to be adding additional uniform police officers at both parks. Also, we're going to put some SkyWatch towers to supplement their already existing towers in the parking lot to make sure we have a presence, especially at closing time, when everybody is kind of flooding the parking lot," Cook added.