10 days later, Frisco man still missing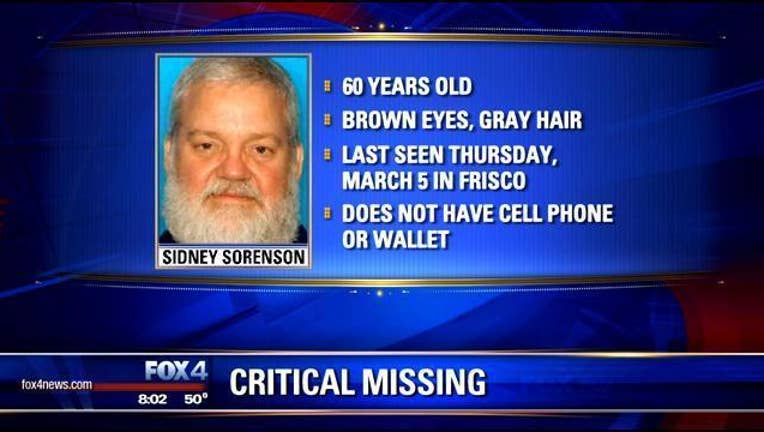 article
A North Texas man is still missing 10 days after he went out for a walk in the winter weather.
It was a cold 20 degrees when 60-year-old Sidney Sorenson was last seen near the Warren Sports Complex in Frisco.
Police said is known to walk in the area. He also likes to visit local dog parks.
Sorenson is 5 feet 6 inches tall and around 200 pounds. He has gray hair and brown eyes.
He was wearing khaki pants, New Balance tennis shoes and a heavy khaki coat, but was not carrying any identification or a cellphone.
Anyone with information should call the Frisco Police Department at 972-292-6010.