Uncle Julio's Roasted Cauliflower Bowl
1 Tsp Paprika 
1 Tsp Salt 
½ Tsp Garlic Powder 
¼ Tsp White Pepper 
¼ Tsp Black Pepper  
¼ Tsp Oregano 
1/8 Tsp  Cayenne 
1 lb. Cauliflower Florets 
¼ Cup Garlic infused Olive Oil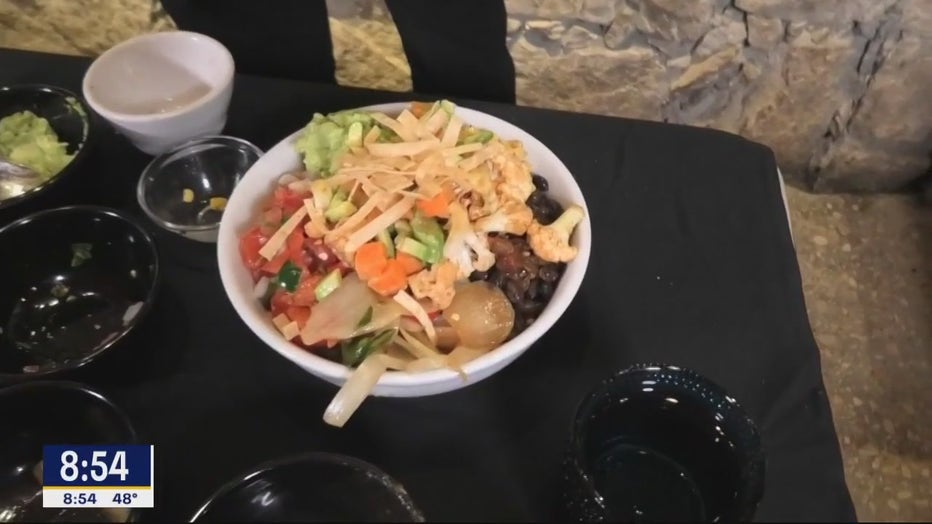 1. Preheat oven to 450 (can also use cast iron griddle)
2. While your oven is heating mix all spices and seasonings together in a small bowl. 
3. Wash and cut cauliflower florets to desired size – we suggest ½" pieces.
4. Place cut cauliflower into a mixing bowl and toss with infused olive oil.
5. Add spice blend to cauliflower and mix/massage into cauliflower to distribute spices evenly.  Adjust spices quantity as desired.
6. Spread cauliflower evenly over a cook sheet and place in oven. You may also cook directly on a cast iron griddle. 
7. Cook cauliflower for approx. 3 minutes until al dente and remove from oven/griddle. Adjust time for preferred texture.
To Make Bowl 
White Rice 
Guacamole 
Pico De Gallo
Black Beans
Sauteed Peppers and Onions
Crispy Tortilla Strips
Diced Avocado
Roasted Cauliflower
1. Add white rice to bowl (may sub riced cauliflower if preferred)
2. Add the desired amount of each ingredient above or modify ingredients to fit your personal taste. 
3. Enjoy!!