Thunderstorms bring massive hail to Collin County
Friday went out with a bang for some in North Texas as storms moved through the area.
A severe thunderstorm packing monster hail caused damage in Collin County Friday night.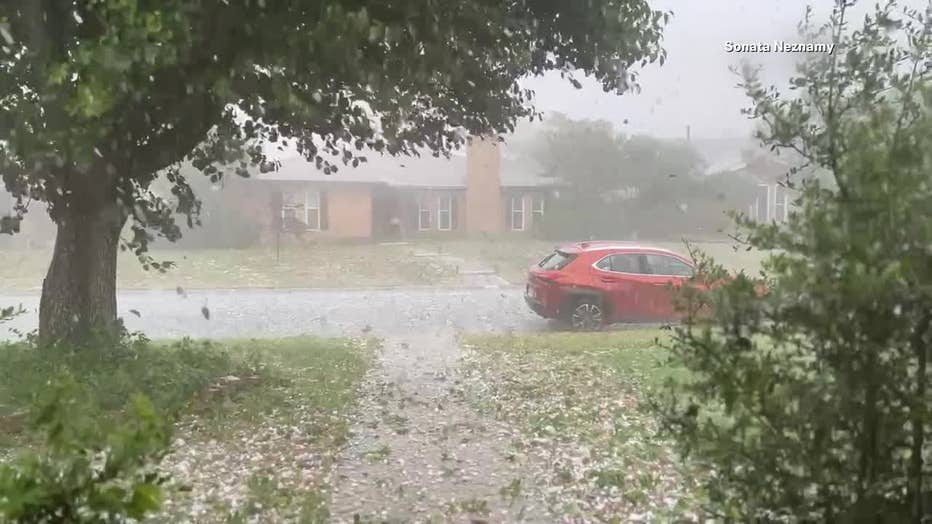 The storm just before 7 p.m. produced very large hail stones. Some were the size of tennis balls.                   
The hailstorm in Collin County caused extensive damage in Allen, where the largest hail was reported.
Video from the Auberry at Twin Creeks Apartments off Exchange Parkway near Central Expressway shows several hail-dented cars and broken windows.
"It's crazy. It's my second time that I've had to deal with a hail damage storm. First time was 2019 in McKinney. My first car got totaled," Shamar Minor, who lives in the apartment complex. "We put our car underneath the carport. I got hit with golf ball-sized hail in the head and everything."
What's on top of mind for everyone after the storm is their insurance coverage. Thankfully, no one was seriously injured.
Download the FOX 4 WAPP to check the radar where you live.
Live Updates
7-Day Forecast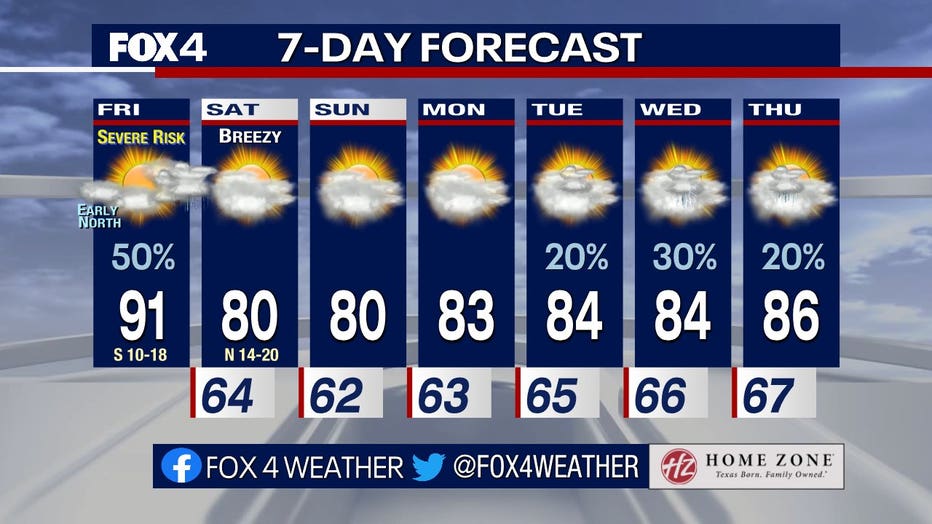 After the storms Friday there will be a nice break from the rain.
Saturday will feature a north breeze and much lower humidity, with highs only near 80 degrees. Sunday morning will be cool to start before we climb back into the low 80s.
This is definitely a weekend to get out and enjoy!