UT-Arlington upsets top-seed Louisiana-Lafayette in Sun Belt tourney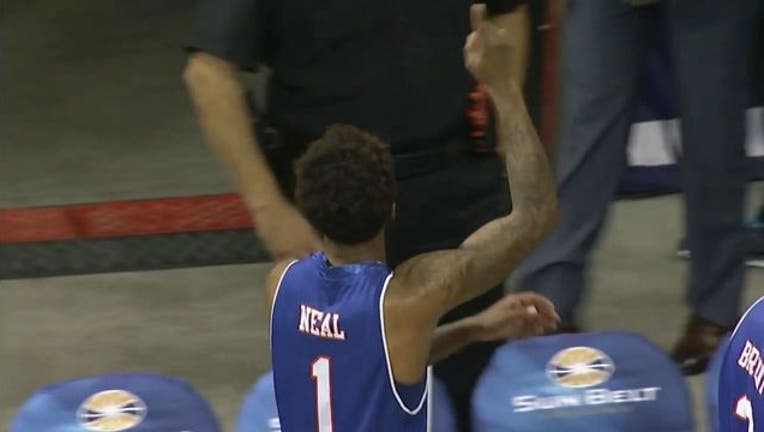 NEW ORLEANS (AP) - Kaelon Wilson scored 12 of his 17 points in the second half and No. 4 seed UT-Arlington upset top-seeded Louisiana-Lafayette 71-68 on Saturday in a Sun Belt Conference Tournament semifinal.
The 2017 regular-season champion Mavericks (21-12) have won five straight and advanced to their first Sun Belt championship.
Louisiana-Lafayette (27-6) had its last lead, 68-67, with 1:54 to play. Wilson and Kevin Hervey made two free throws apiece while the Ragin' Cajuns missed their last four field goals, including a pair of 3-pointers in the last five seconds.
Erick Neal had 18 points on 7-of-16 shooting and five assists to lead UT-Arlington. He made his first nine shots and scored 37 points in the Mavericks' quarterfinal over Appalachian State. Hervey had 14 points and 11 rebounds, and Johnny Hamilton chipped in with 12 points.
Frank Bartley IV scored 19 points and Justin Miller had 14 for ULL. Bryce Washington and Malik Marquetti each added 11 points, with Washington grabbing 10 rebounds.