Urriti, Castillo lead FC Dallas to 3-1 win over Fire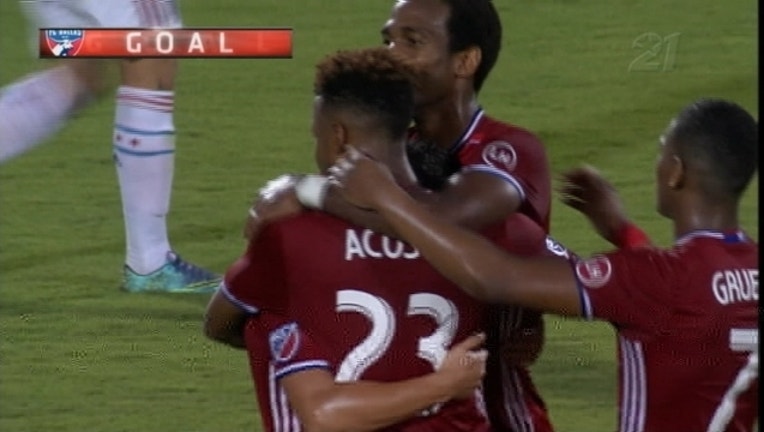 FRISCO, Texas (AP) — Maximiliano Urriti scored and Fabian Castillo had two assists in FC Dallas' 3-1 victory over the Chicago Fire on Saturday night.
Urriti blasted a header into the top-right corner in the 23rd minute after Castillo beat a pair of defenders and sent a cross to the center of the box. In the 41st, Diaz fired a right-footer, from well outside the box, past the outstretched arms of goalkeeper Matt Lampson, off the post and into the net.
Arturo Alvarez put Chicago (4-9-5) on the board in the first minute of stoppage time but, about a minute later, Castillo hit Mauro Rosales for the clinching goal.
Dallas (12-6-4), the overall MLS leader, rebounded from a 5-0 loss at Seattle on July 13. It has won four of its last five.