TCU's Max Duggan gets chosen in 7th round by Los Angeles Chargers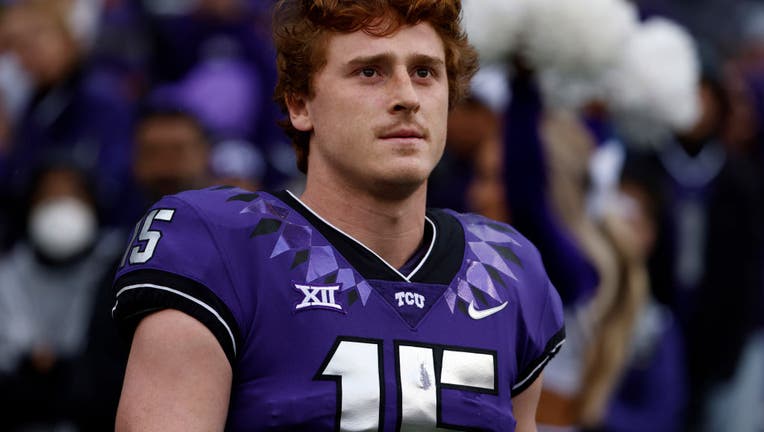 article
TCU quarterback Max Duggan was chosen in the 7th round of the NFL Draft by the Los Angeles Chargers.
Duggan finished 2nd in voting for the Heisman Trophy, and after he led TCU to its first College Football Playoff appearance.
READ MORE: TCU's Max Duggan finishes 2nd in Heisman Trophy voting
The Chargers also chose Duggan's TCU teammate Quentin Johnston in the 1st round on Thursday.
It will be unlikely that Johnston will catch passes from Duggan in NFL games next year, as the Chargers starting quarterback is currently Justin Herbert.