SMU names new men's basketball coach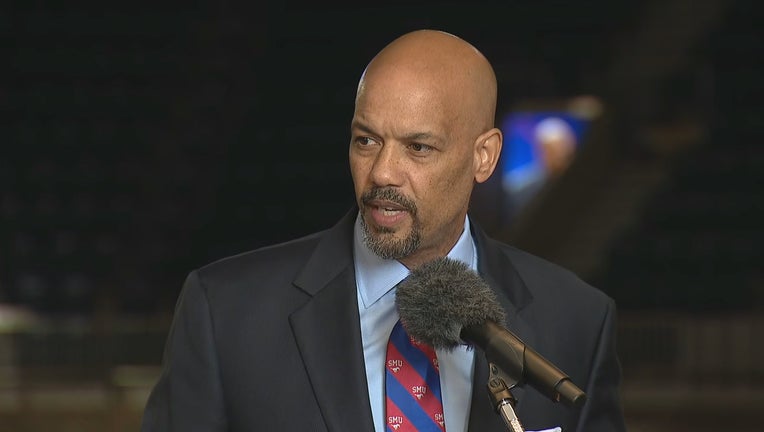 DALLAS - SMU has named Rob Lanier as its new head men's basketball coach.
Lanier comes from Georgia State, where he spent the past three seasons as head coach. 
He has more than 30 years as a collegiate coach, seven of which was as a head coach. He was an assistant at the universities of Tennessee, Texas and Florida.
The 53-year-old said he learned a lot when he lost his first head coaching job at Siena College in New York.
"When it came time that I knew I was going to have another chance to be a head coach, I made a commitment to myself that the young people that I coach will not experience self-doubt. That you will be empowered, you will play with great confidence and I will be your biggest supporter if you work.," he said.
Lanier led Georgia State to this year's NCAA Tournament. 
He said he hopes to make SMU a regular fixture in the tournament.
SMU made it to the National Invitational Tournament but lost in the second round.
Lanier is replacing Coach Tim Jankovich, who announced his retirement.