Rangers' slugger Joey Gallo tests positive for COVID-19
ARLINGTON, Texas - The Texas Rangers said Monday outfielder Joey Gallo has tested positive for the coronavirus.
Gallo initially took a saliva test as part of the team's intake process June 27, and got a positive result two days later. The 26-year-old Gallo took a nasal swab test on June 30 which came back negative, but then had another saliva test that came back positive Sunday. 
He must test negative twice in 24 hours before he is cleared.
RELATED: Coronavirus coverage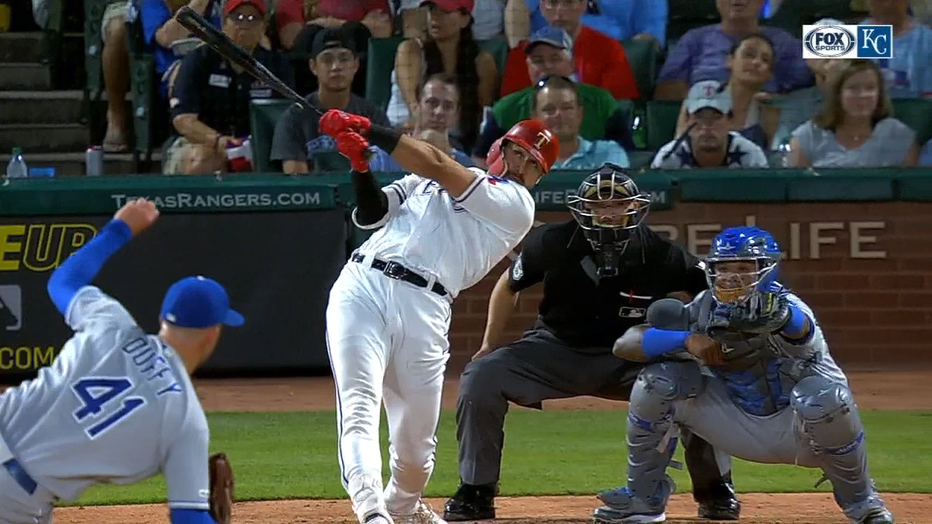 Gallo was isolating at his Dallas apartment Monday, the team said. General manager Jon Daniels said Gallo was asymptomatic.
"You had to have the mindset that there were going to be some kinks to be worked out," Daniels said. "It's just not realistic to roll out an operation of this scale on as quick a timeline as we've had and not deal with some challenges."
Gallo has 110 career homers in his 418 big league games. After consecutive 40-homer seasons, he had 22 homers in 70 games last season and was an All-Star before right wrist surgery. He homered in the All-Star game.