Rangers rally for 3 runs in 9th inning, beat Rockies 4-3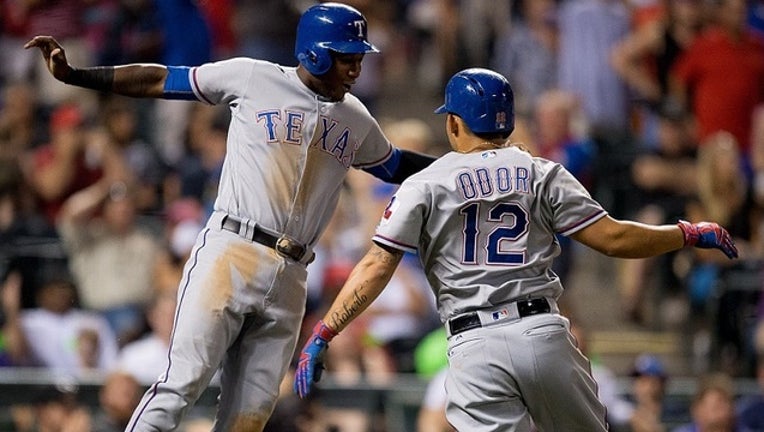 DENVER (AP) — Elvis Andrus hit a two-run single, Mitch Moreland delivered a tiebreaking double and the Texas Rangers scored three times in the ninth inning to beat the Colorado Rockies 4-3 on Monday night.
The AL West leaders moved two runners into scoring position with a double steal before Andrus' single tied it 3-all. Moreland sent Andrus home with a double before he was thrown out stretching at third.
Texas, which has won three straight and eight of 11, improved to 4-3 on its eight-game road trip. The Rangers and Rockies conclude a two-game series in Colorado on Tuesday before heading to Texas to begin another two-game set Wednesday.