Rangers designate pitcher Mike Hauschild for assignment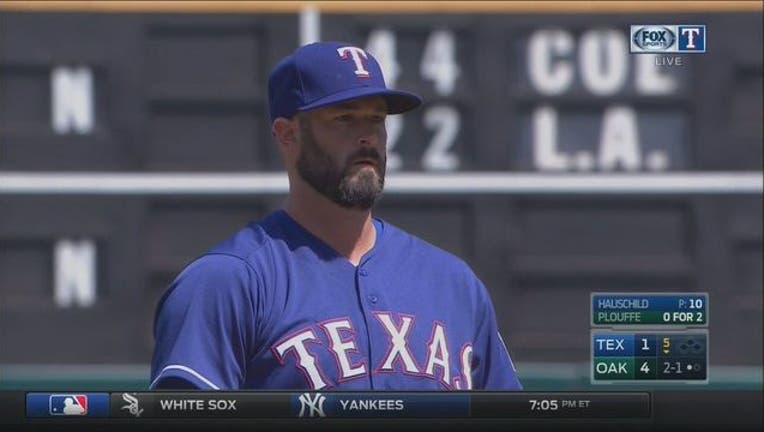 ARLINGTON, Texas (AP) - Rookie right-hander Mike Hauschild has been designated for assignment by the Texas Rangers, who got the pitcher in the winter meeting draft.
Texas made the move Thursday, a day after Hauschild gave up three home runs in 3 1/3 innings of relief at Oakland. He has allowed five homers and 10 earned runs over eight innings in his four appearances.
Texas selected the contract of right-hander Anthony Bass from Triple-A Round Rock.
If Hauschild clears waivers, the Rangers would have to offer him back to the Houston Astros for $50,000 or work out a deal to keep him after getting him from the Astros organization ar the winter meetings. Any team claiming the 27-year-old right-hander would have to add him to its 25-man roster.
___
More AP baseball: https://apnews.com/MLBbaseball