Prescott, Mahomes to face off Sunday in Kansas City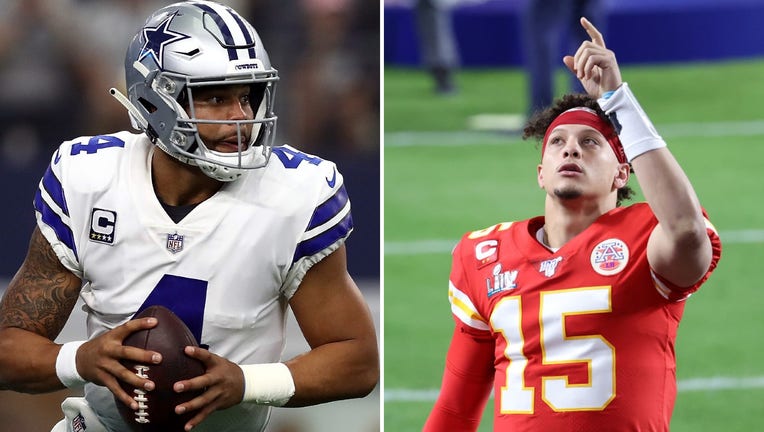 DALLAS - The Dallas Cowboys will face one of the NFL's best quarterbacks Sunday in Kansas City.
Dak Prescott will lead the team against Patrick Mahomes and the two-time defending AFC champion Chiefs.
The pride of Texas Tech and Whitehouse High School in east Texas has struggled somewhat this season. He's thrown 10 interceptions but is also second in the league in passing yards.
RELATED: Jerry Jones: Prescott's rushing touchdown caused some concern
Head coach Mike McCarthy knows the challenge awaiting his team.
"You're talking about a defending champion. Absolutely, they're well coached. I've got a lot of respect for Andy Reid for the way he's done it for decades in this league. Yea, this is an important game. It's an uncommon opponent so we're going to spend a little more time. We've already done it this morning in the classroom and the walk-through part of it. We feel like we need more time on the video together. So, yea, it's about getting a road win. That's where we are. I know where they want to go. So, you're going to see a clash of two really good football teams Sunday afternoon," he said.
The winner gets the Preston Road Trophy, a quirky prize created by the late Kansas City owner Lamar Hunt.
The Cowboys and Chiefs play on FOX 4. 
Kickoff in Kansas City Sunday afternoon is set for 3:25 p.m.
Coverage of Week 11 in the NFL starts at 10 a.m.
MORE: Dallas Cowboys on FOX 4