Jerry Jones: Prescott's rushing touchdown caused some concern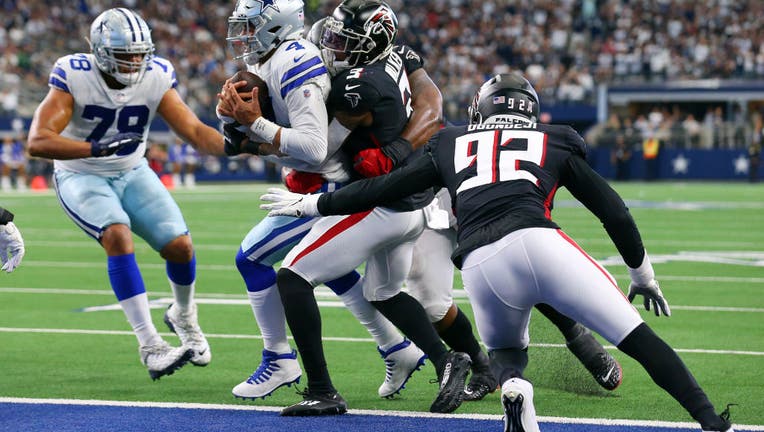 DALLAS - The Dallas Cowboys return to practice Wednesday hoping to keep momentum going after their biggest win in 20 years.
There was almost nothing to campaign about in Sunday's 43-3 victory over the Atlanta Falcons.
RELATED: Elliott, Cowboys get back on track with 43-3 rout of Falcons
But the final touchdown of the game did cause some concern.
Quarterback Dak Prescott took a couple of big hits as he powered through the Atlanta defense into the end zone.
It was Prescott's first rushing touchdown since his ankle injury last year.
Owner Jerry Jones said that was probably not the best move in that situation.
"I do worry about it. And you'd like to say pick your shots and make sure every one of them are gonna account for the difference. That's impossible to have happen because of the competitor that he is," Jones said. "We've got to just realize that at the end of the year what this is about is being standing."
The Cowboys head to Kansas City this weekend to take on Texas native Patrick Mahomes and the two-time defending AFC champion Chiefs.
Kickoff is set for 3:25 Sunday afternoon on FOX 4.