PGA hosts first major tournament at new Frisco golf course
FRISCO, Texas - Championship play started Thursday morning on what the Pro Golfer's Association calls "the home of modern golf" in Frisco.
Some of the biggest names in golf history are in Frisco this weekend for the 83rd Kitchenaid Senior PGA Championship.
It's the first of 26 tournaments scheduled to be played on PGA Frisco's new east and west courses during the next 11 years. Six of those tournaments are major championships.
The players, who are over 50, have spent the week getting a feel for the course.
Steven Alker is the defending champ.
"There's more work to be done for sure, like getting used to the golf course, spots you need to hit, spots you don't. I think it's kind of unknown a little bit. What to expect? What's a good score? How exactly it's going to play," he said.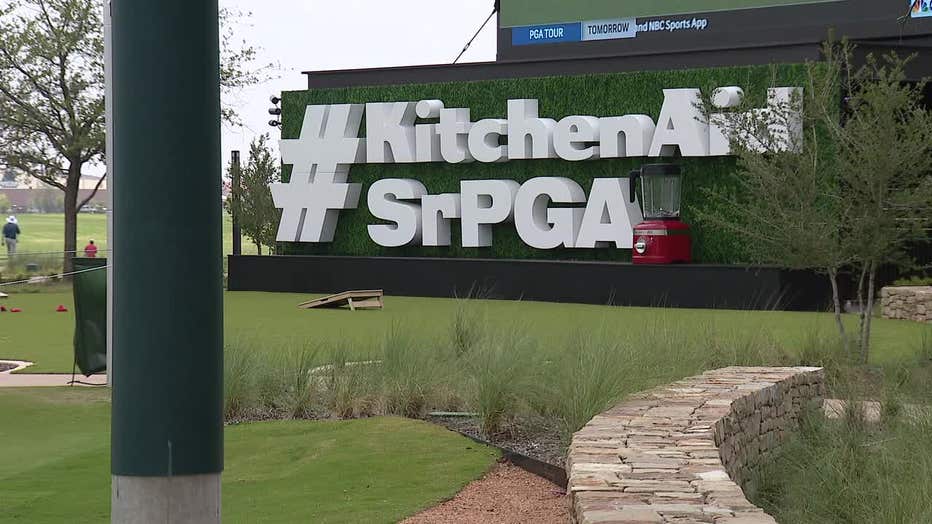 "We're the guinea pigs this week to kind of see. There's a lot that's going to happen here and I'm sure some changes will take place. But man, the bones are here for our major championship this week and PGA Championship and Ryder cups and whatever else may follow," added 12-time PGA Tour winner Justin Leonard.
Cameron Doan hit the opening tee shot. He's the director of golf at Preston Trail Golf Club in Far North Dallas.
Unlike the PGA Tour, the PGA of America is the governing body of club and teaching professionals in golf.
Doan said he didn't feel any pressure taking the first swing on the new course.
"I think the biggest challenge is to relax, get comfortable and go play. Get past all the buzz that first tee Thursday morning. There's going to be a lot of buzz. The adrenaline will be going. My heart will probably be up my throat a little bit. Get past that and just go play. That's the hope," he said before teeing off.
The Senior PGA Championship concludes on Sunday.