Mayfield accepts guilty plea for 3 misdemeanors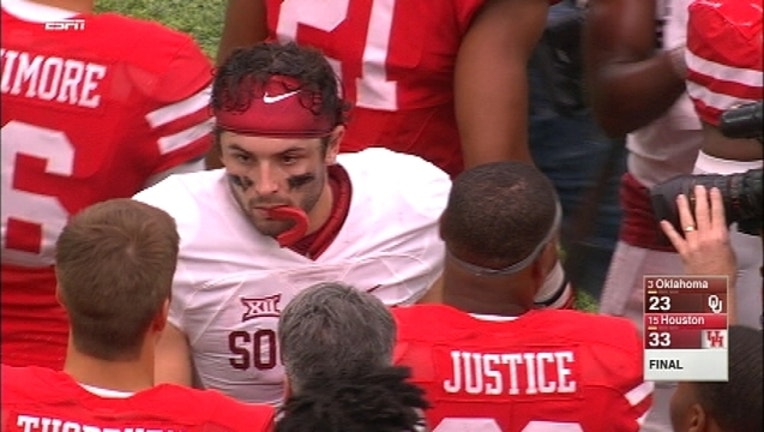 FAYETTEVILLE, Ark. (AP) - A prosecutor says Oklahoma quarterback Baker Mayfield was fined $300 and ordered to pay court costs after accepting a guilty plea to three misdemeanors following his arrest earlier this year in Fayetteville, Arkansas.
Fayetteville City Prosecutor Brian Thomas said Monday that Mayfield accepted a guilty plea last week to public intoxication, fleeing and disorderly conduct. The charges are each punishable by up to 30 days in jail, but Thomas says Mayfield was only fined.
Thomas says he dropped a charge of refusing to submit to arrest. The prosecutor says the deal Mayfield received is a typical offer and that the quarterback was "treated like anyone else."
Last week, the Sooners announced internal sanctions against Mayfield, including 35 hours of community service and an alcohol education program. He won't miss any games.