Jon Kitna to be hired as Cowboys quarterback coach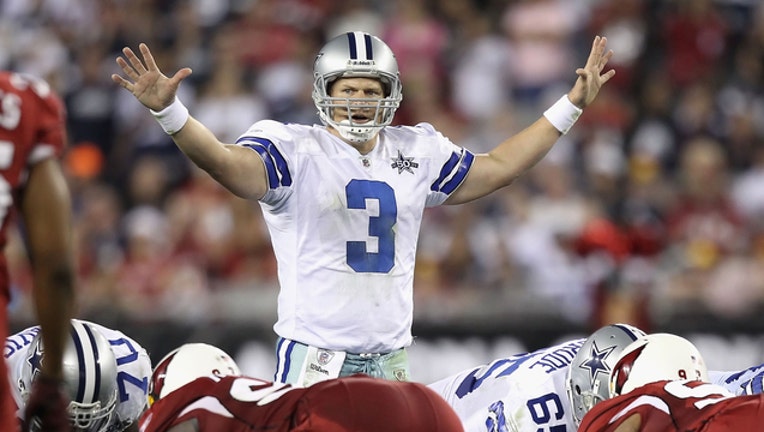 article
ARLINGTON, Texas - Former Dallas Cowboys quarterback Jon Kitna is rejoining the team as a coach.
Kitna will reportedly be the quarterback coach for the Cowboys.
The 46-year-old played for the Cowboys during his 16-year-career that also included stops at Seattle, Cincinnati and Detroit.
He was Tony Romo's backup starting in 2009 and took over for him when he broke his clavicle in 2010. But Kitna was also injured that year and ultimately forced to retire.
The Cowboys called him out of retirement briefly to serve as the backup quarterback again after Romo was injured in 2013.
After leaving the NFL, Kitna moved to Washington to coach football at his old high school.
He was hired as the head football coach at Waxahachie High School in 2015 and spent three seasons there.
Last season, he coached at Catholic High School in Phoenix.