Dallas Stars prepared to face Golden Knights in Western Conference Finals
DALLAS - The Dallas Stars arrived in Nevada Thursday as they get ready to play in the NHL's Western Conference Finals.
The Stars went through a final skate at the American Airlines Center before their flight.
Coach Pete DeBoer's team is confident after beating Minnesota and Seattle in the first two rounds of the playoffs.
MORE: Dallas Stars News
They're set to take on the Vegas Golden Knights, the team that fired DeBoer last year.
"Unfortunately, he got fired. It's a tough business. But it was a gain for us. And we had a chance to hopefully maybe to sign him for our franchise and we did, and we've never looked back since," said Stars General Manager Jim Nill.
"It's the biggest thing I've noticed from Pete is the calming presence. You know, especially for young guys.  The playoffs, it's ups and downs. You know, if you're down 2-1 you feel like our season might be over and he never once panicked. You know, he's believed in our group no matter what's happened. When it starts at the top like that with your head coach, it just trickles down to the whole group. You know, there's a reason why we've had so much success and it starts with him," Goalie Jake Oettinger said.
Face-off for Friday night's game is set for 7:30 p.m.
The Golden Knights will also host Game 2 Sunday afternoon.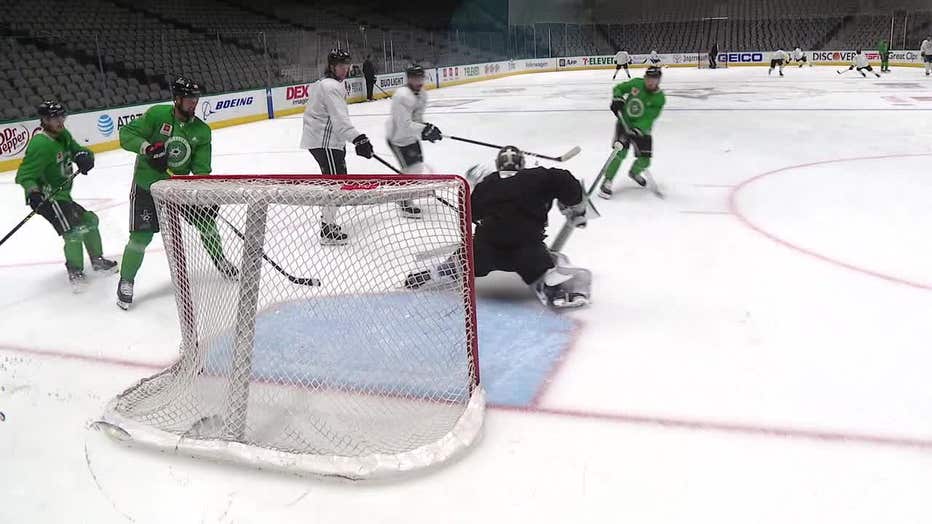 The Stars are inviting fans to watch the team's road games on the big screens at the American Airlines Center.
Friday's watch party starts at 7:30 p.m. There will also be a party Sunday afternoon for Game 2.
Tickets cost $5 and parking is free. Most concessions stands will be open.
The proceeds benefit the Dallas Stars Foundation.